You've just listed your product on AppSumo Marketplace! Cue the high-fives, confetti, and ice cream cake.
But that's only the beginning. Once your listing is live, it's time to find your customers and really start driving sales.
Make the most of your launch with insider tips, strategies, and templates straight from the folks behind Marketplace. (That's us!)
Introducing Marketplace Success Guide: The Ultimate Marketing Playbook for Your AppSumo Launch.
TL;DR
Get marketing tips to maximize the impact and reach of your Marketplace listing
Access scripts and templates for writing effective marketing and support copy across social media, emails, and more
Learn best practices for listing your product on AppSumo, including tips for getting more positive reviews from Sumo-lings
Best for: Future partners and entrepreneurs uploading their products and resources to AppSumo Marketplace
Marketplace Success Guide is your one-stop book for effectively marketing your AppSumo listing.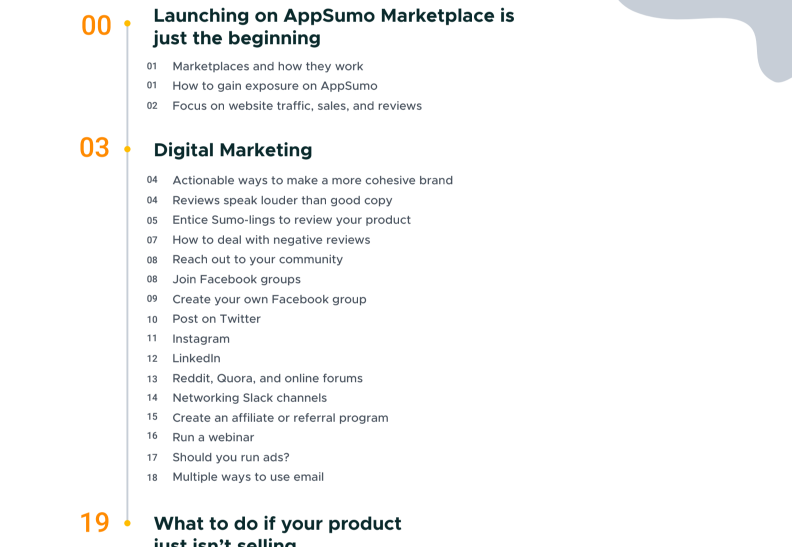 This guide breaks down the best practices for promoting your Marketplace listing on social media.
You'll learn how to market your listing across LinkedIn, Facebook groups, Twitter, Instagram, and more.
We provide examples of effective social media messaging tactics and give actionable tips so that you can keep posting (and keep driving traffic to your listing) today… and forever!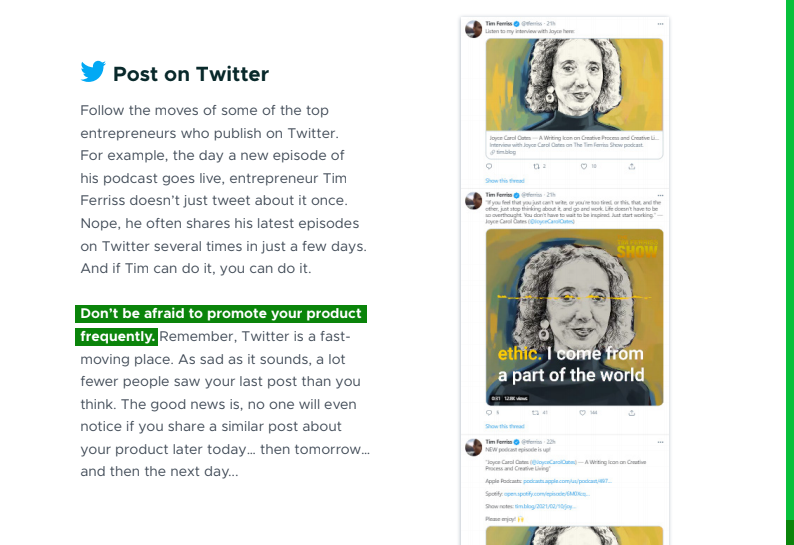 At the bottom of the guide, grab some of our templates and marketing scripts.
You can steal these templates word-for-word to communicate with customers and market your listing—or just use them to inspire the resources you create from scratch.
We've even included a script to help you respond to negative reviews (happens to the best of us) and hopefully turn a bad situation around!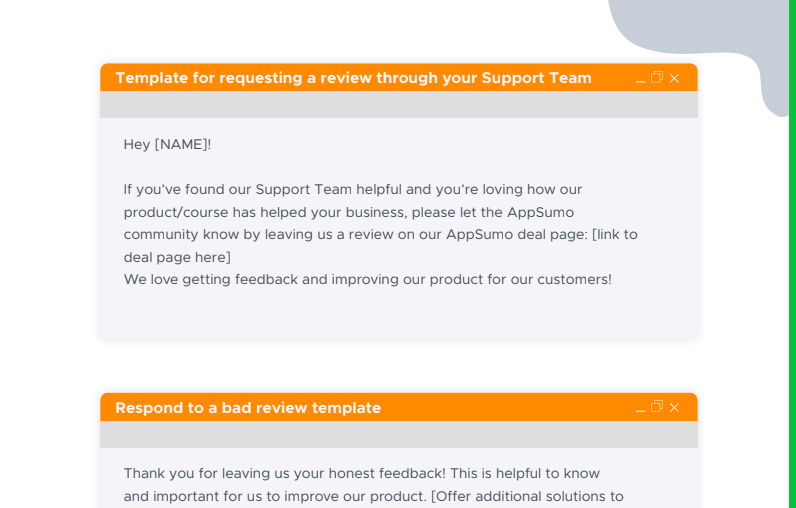 Over the years, we've noticed that a lot of Sumo-lings have asked the same handful of questions about our products.
It's helpful to know what those common questions are, so that you can handle them before customers have to ask. (You know, like a SaaS-kicking time traveler or fortune teller.)
In this guide, we pull back the curtain, giving you access to the most common questions people ask about new products on AppSumo.
That way, you're ready ahead of time to exceed each customer's expectations.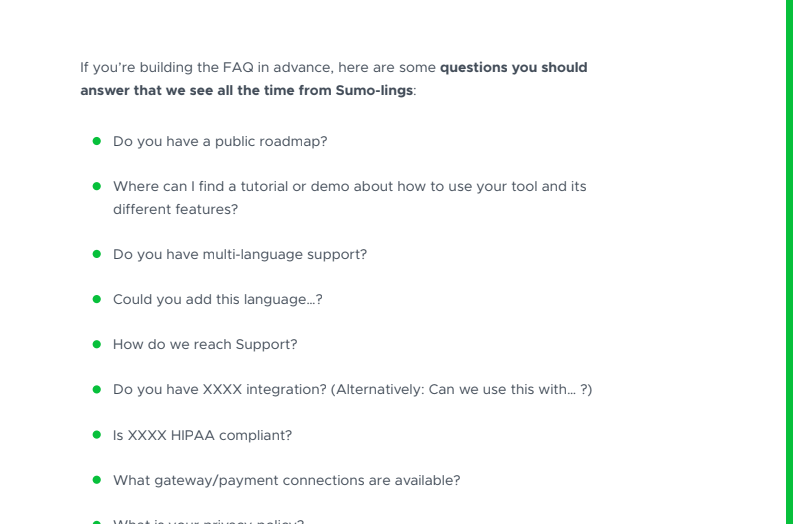 What happens when your listing isn't selling like you thought it would?
Marketplace Success Guide includes an entire section dedicated to helping you tweak your listing to improve sales.
Here, we'll tell you what we've seen work in the past and even include examples of great listing pages for easy comparison.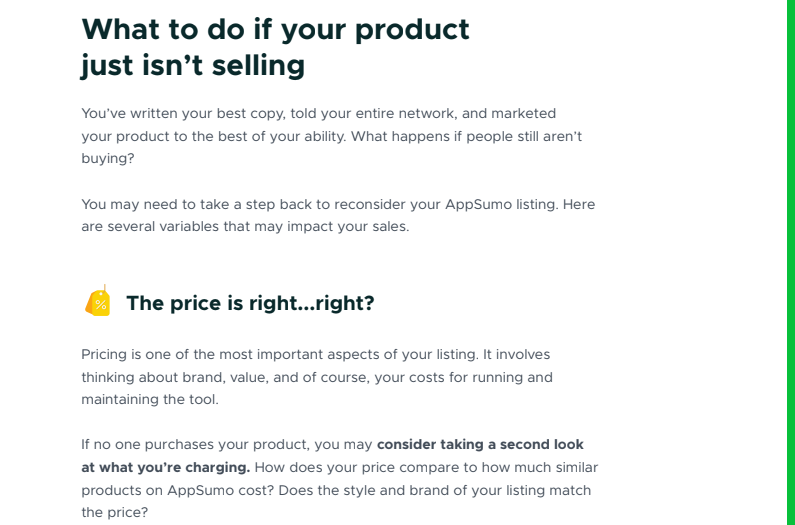 We want you to thrive so we're giving you all the information and resources you need to sell on AppSumo.
This guide includes our highest recommendations for having a successful listing, based on years of helping hundreds of businesses bring their tools to the world.
Let's take your listing and marketing to the next level.
Download Marketplace Success Guide for free today!
Plans and Features
Deal Terms

Digital download of AppSumo's Marketplace Success Guide Ebook
GDPR compliant
Yours forever if you download and save within 60 days of purchase