Are you bogged down with coding and technicalities while building an online course or selling products and services? If yes, then EzyCoursePro is the ultimate all-in-one platform that simplifies and streamlines the process. It comes equipped with comprehensive course-building tools, customizable landing pages, and email marketing automation. You don't have to write a single code.
With EzyCoursePro, you'll be able to:
Create Comprehensive Courses with Engaging Study Materials
It enables you to design your courses with chapters, lessons, and dynamic quizzes. You can easily upload video lessons, audio tracks, PowerPoints, PDFs, and surveys. Plus, the dashboard will display the quiz results.
Manage courses with a variety of materials to engage online students.
Create Customizable Landing Pages with a Drag-and-Drop Builder
It has a robust drag-and-drop builder that allows you to customize your white-label website seamlessly. You can select from 250 templates and interactive blocks to create dynamic and engaging landing pages. And your website promotion journey starts immediately.
Create your own white-label website with a powerful drag-and-drop builder.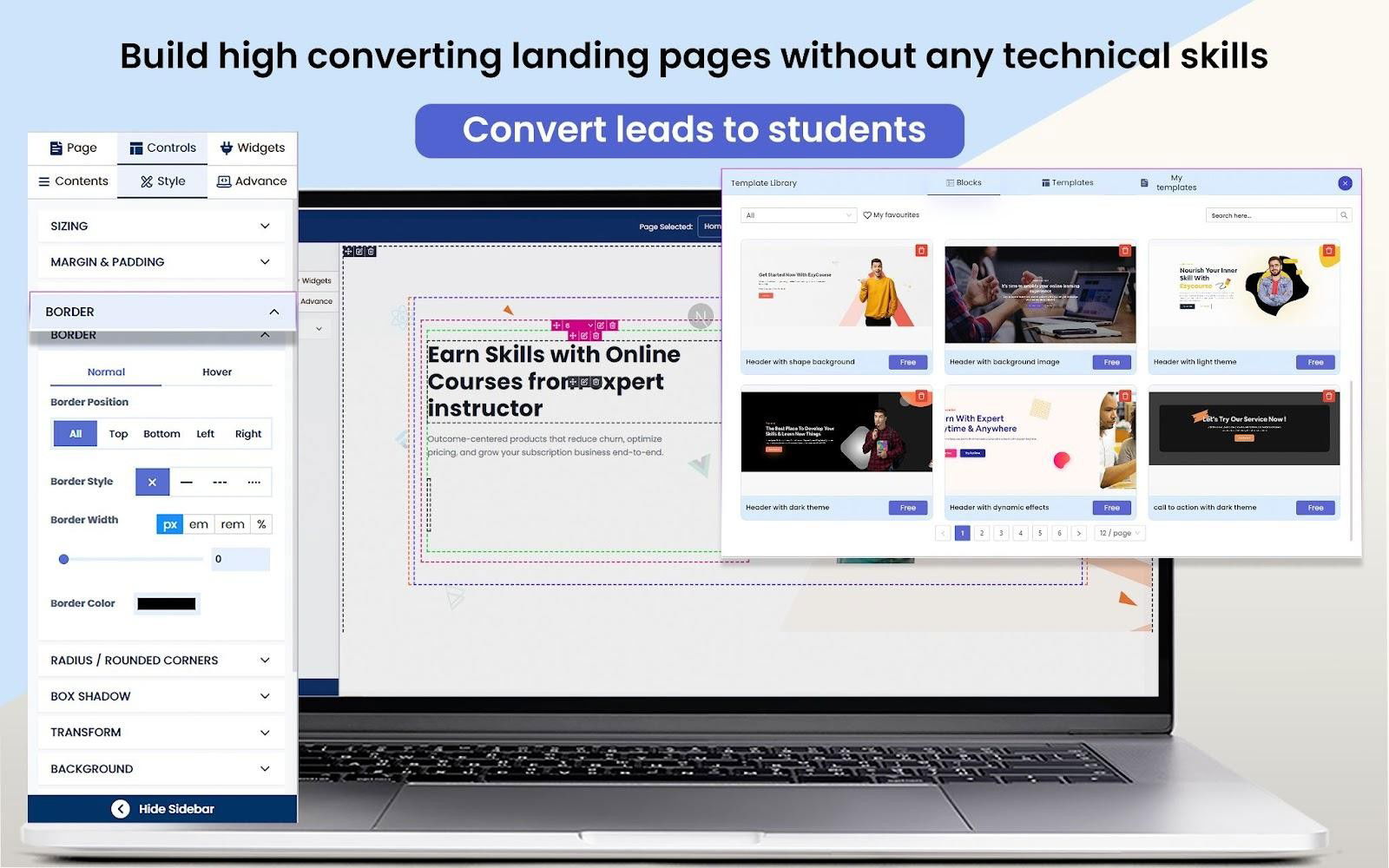 Automate Email Marketing with Personalization and Targeting
EzyCoursePro enables you to automate your email sequence with event-based triggers like course completion and new enrollment. You can segment your email list with unique audiences, ensuring personalized communication. Additionally, you can send unlimited emails, and there are no extra fees or email credits.
Send automated email sequences to connect with your target audience.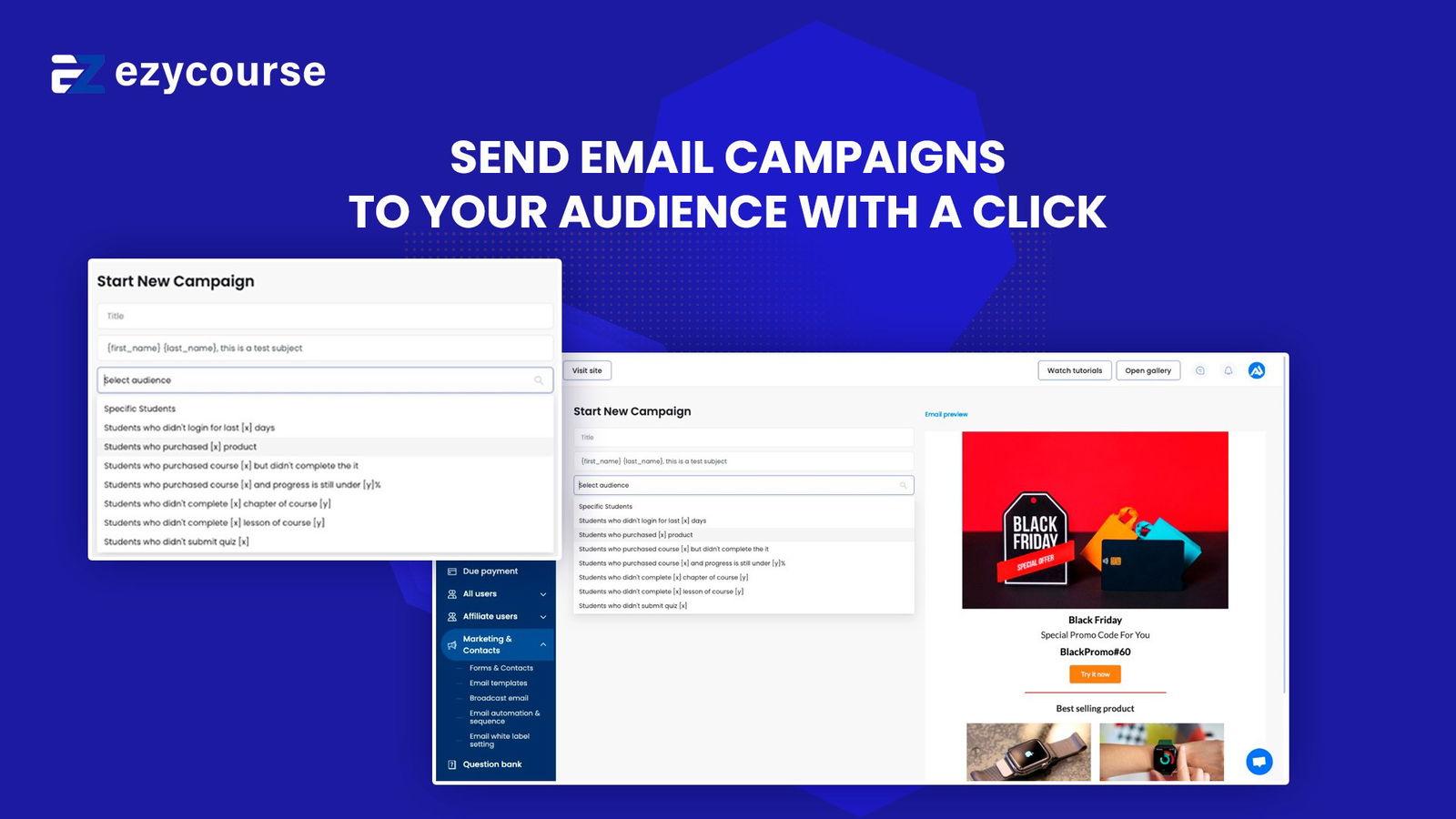 Create and Sell Student-Led Communities With Customizable Pricing Plans
With EzyCoursePro, you can create fun and engaging student communities that feel just like Facebook. You can customize membership plans and pricing options like monthly and yearly subscriptions to monetize your time.
Create and sell student-led communities that feel just like Facebook.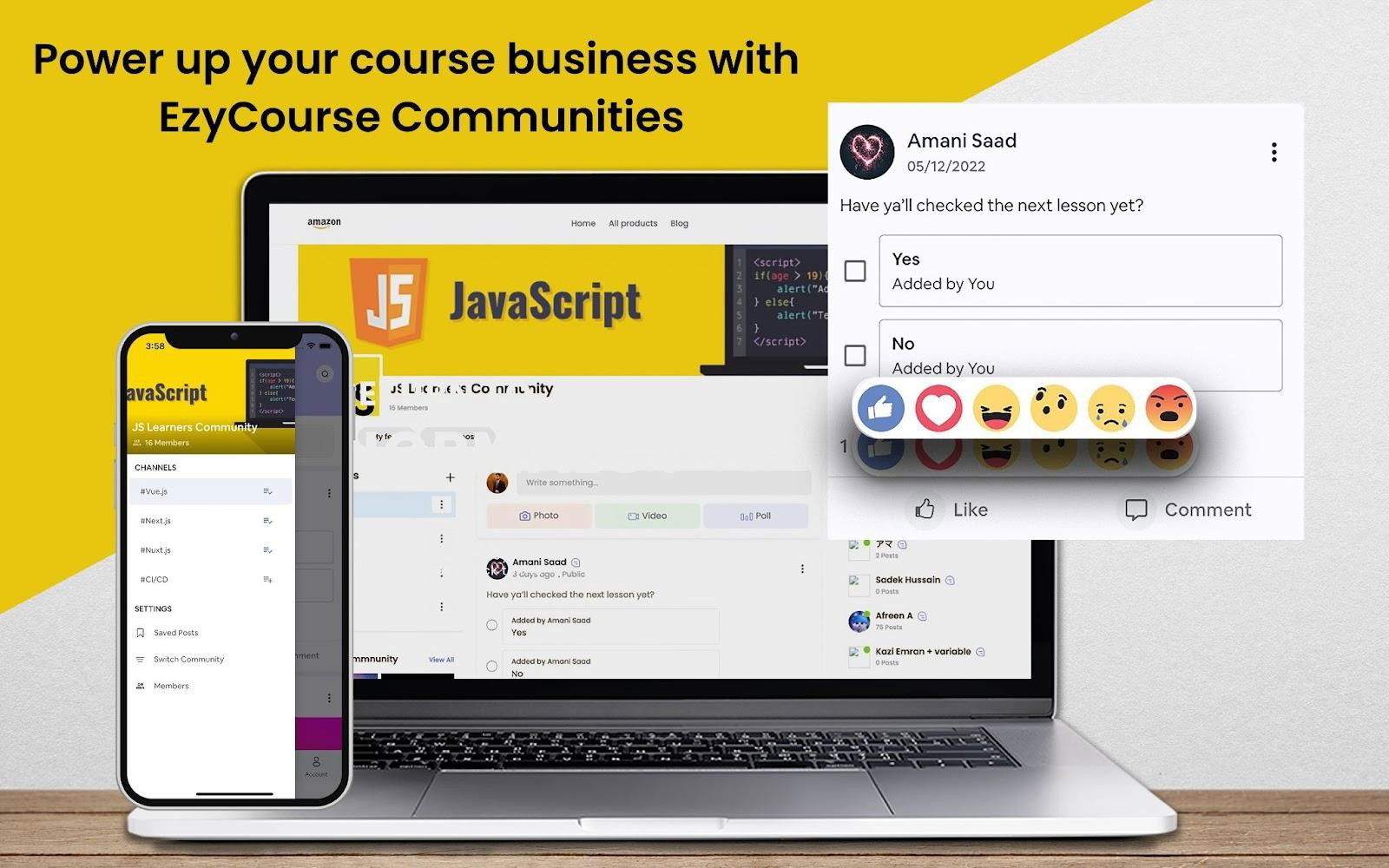 EzyCoursePro simplifies everything, so you can focus on creating and selling. Plus, with lifetime access, you can make the most of all the features now and in the future.
Integrating EzyCoursePro into your business will give you the following benefits:
Simplifies the course-building process
Allows you to create and customize landing pages without coding
Automates targeted email sequences without extra fees or credits
Creates fun and engaging learning communities with customizable pricing plans
Increases your online revenue and profits effortlessly
Take the first step towards effortless course-building and online selling. Get EzyCoursePro's lifetime access now!