Agiled: Your Comprehensive Business Management Tool
An all-in-one platform that simplifies business management
Agiled serves as your all-encompassing business management solution, designed to streamline the way you handle clients, leads, finances, projects, tasks, and teams. With its white-label ready feature, Agiled offers an exclusive portal for each client for effortless management of clients and leads.
Easily add and manage clients with built-in CRM
It's never been easier to add or import clients and leads thanks to Agiled's integrated CRM. You can even set up multiple sales pipelines directly from the system. The platform also integrates seamlessly with other popular CRMs such as HubSpot, SendFox, Asana, Plutio, Active Campaign, Freedcamp, Freshbooks, Quickbooks, Zoom and Mailshake.
With additional integrations like Zapier and Integromat along with custom webhooks and API plus unlimited custom fields for accounts and contacts – you have a comprehensive solution to store all your lead data in one place.
An efficient CRM to manage all your clients' information
The project management features in Agiled make it easy for you to organize your projects ensuring timely delivery. Quickly create customizable project templates or start managing tasks using the single dashboard feature.
Create different workflows or save time by automating tasks. The dashboard also includes progress tracking functionality along with file sharing and time logging features.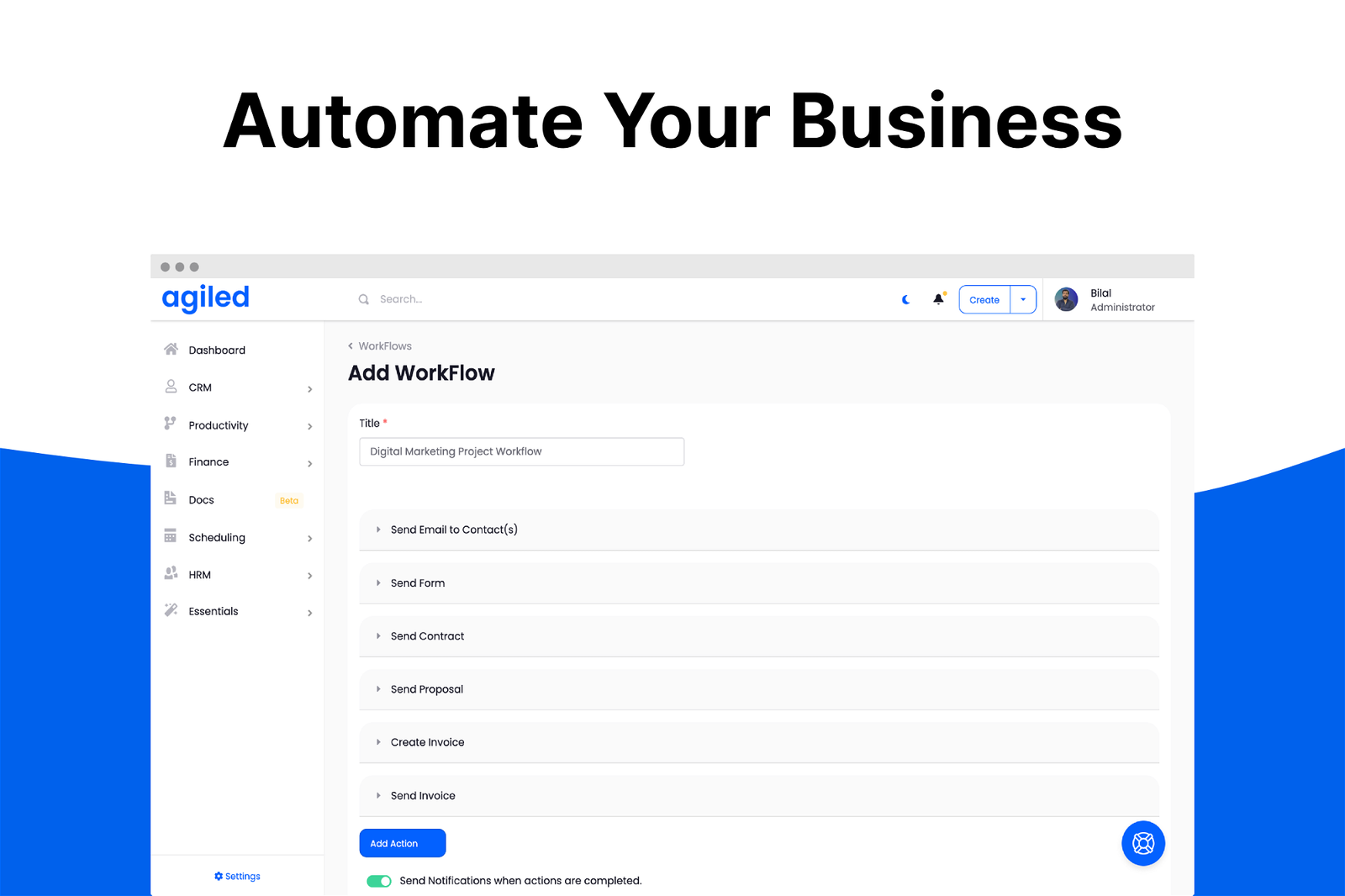 Streamlining project management with automated workflows
Agiled also simplifies billing and payments. You can create professional project estimates and invoices directly from the platform. Once an invoice is created, reminders can be sent and payments received online through integrations with Stripe, PayPal or Mollie.
You can set up client subscriptions for automatic billing, track team expenses, approve them and generate financial reports all within the Agiled dashboard.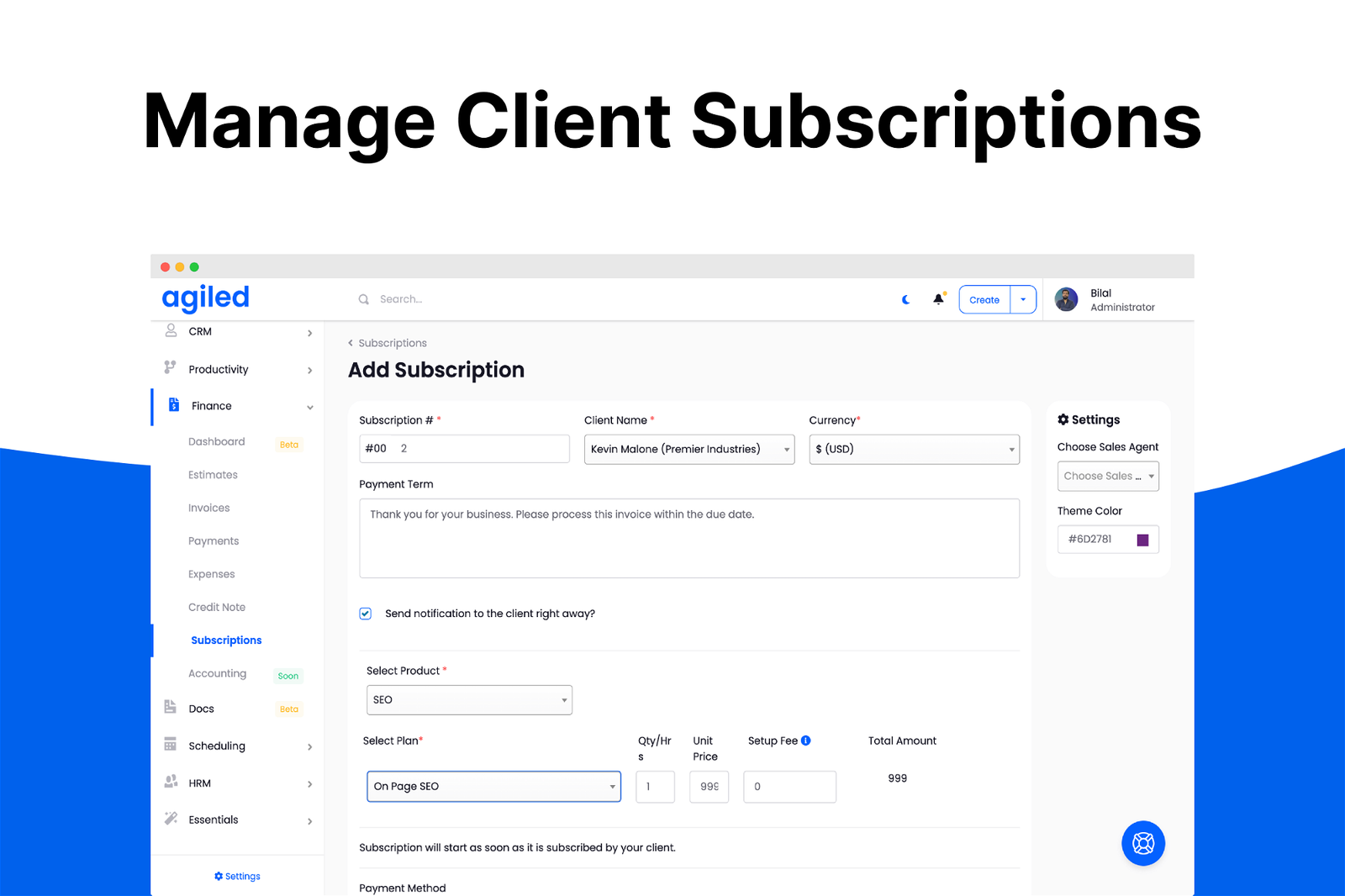 Simplify your finances by managing invoices and subscriptions
Agiled even takes care of contract creation. Draft contracts in the Agiled dashboard while categorizing them as per requirements. Contracts can be sent to customers for digital signatures via a link or an email attachment as a PDF file.
The platform also offers an appointment toolkit for easy scheduling of meetings along with easy client onboarding flows that make signing up less of a hassle for new clients.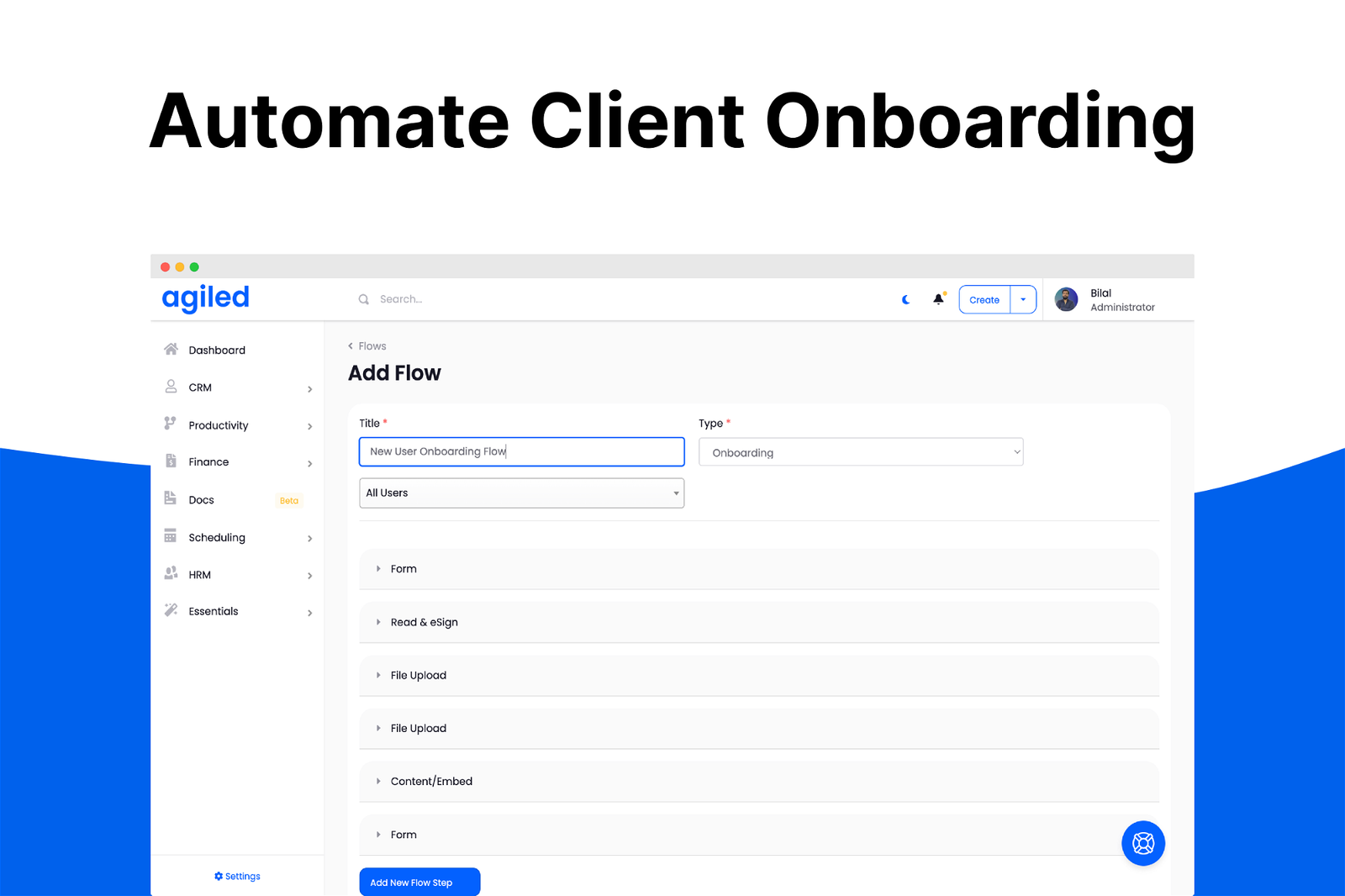 Onboard clients and schedule meetings like a breeze
But that's not all. Agiled also includes a comprehensive HRM for managing remote and in-office teams. Track attendance, leaves, work hours, holidays, productivity levels and manage payroll right within the platform.
Each employee gets their own white-label ready portal to log time, mark attendance, request leaves and more.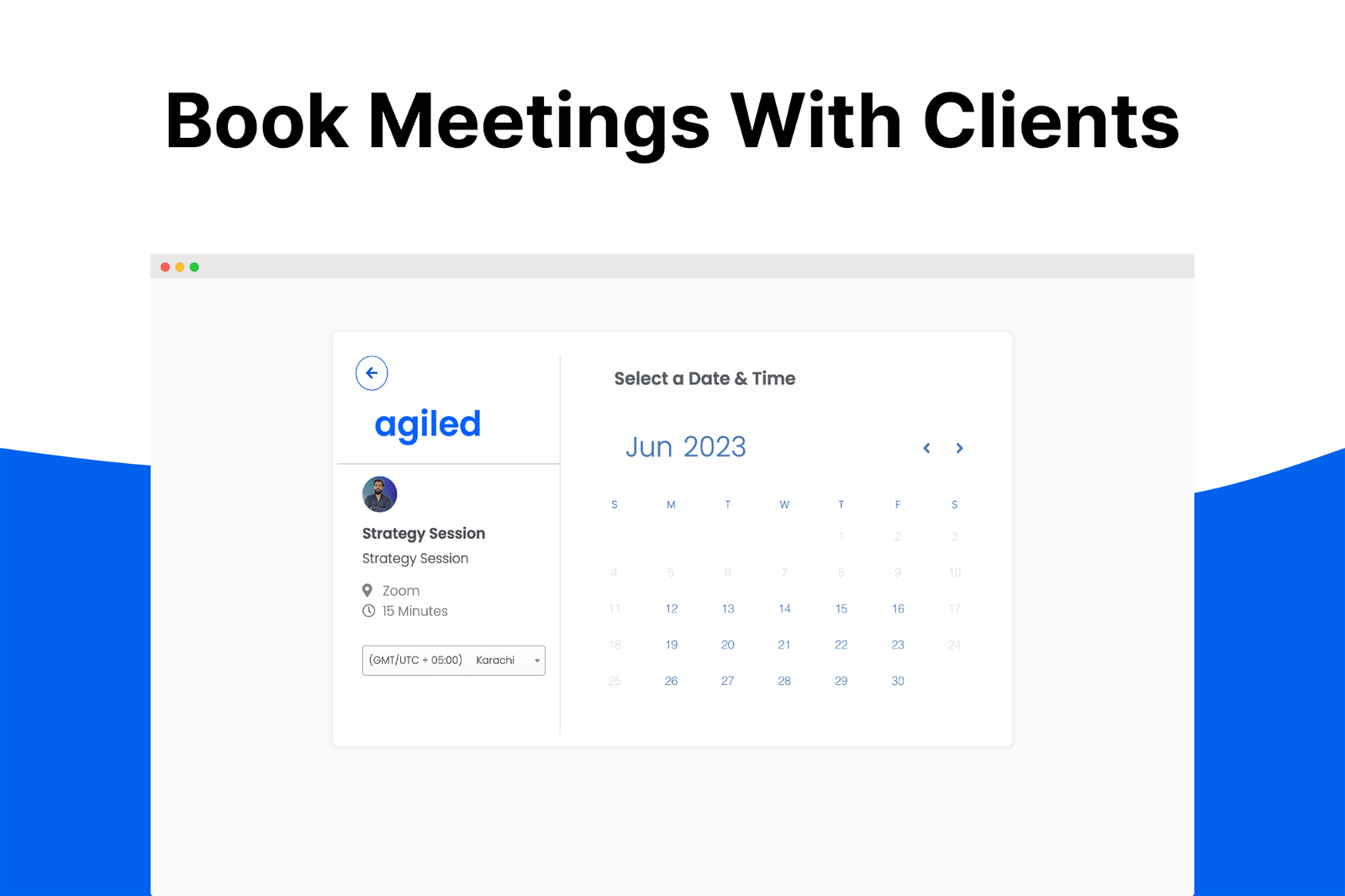 Manage your team efficiently with an integrated HRM system
In conclusion, Agiled offers a comprehensive business management solution that lets your company run smoothly without having to switch between multiple tools. Manage all your business processes in one spot with lifetime access to Agiled today!
The Business Benefits of Using Agiled:
✅ Streamline Business Operations – All necessary features are available on one platform eliminating the need for multiple tools.
✅ Increase Productivity – Automated tasks and workflows save valuable time resulting in increased productivity.
✅ Improved Customer Management – With customized client portals and efficient CRM, customer management becomes seamless.
✅ Simplified Project Management – Manage projects easily with customizable templates and progress tracking features.
✅ Enhanced Team Management – Integrated HRM makes it easy to track employee performance for both remote and in-office teams.