BingBang.ai: AI-Powered Content Generation Platform for Easy and Quick Content Creation
BingBang.ai is an innovative platform that utilizes artificial intelligence to create, schedule, publish, and manage content creation flow. With over 80 templates available for various types of content such as social media, emails, blog posts, and more, BingBang.ai helps users jumpstart the writing process with ease.
Easy and Efficient Content Creation
Creating content has never been easier with BingBang.ai. Users can simply enter a few details about their topic and let the AI handle the rest – prompt engineering is not required! The platform also supports input and output in over a dozen languages for global audiences.
Document Management Feature
BingBang.ai's document management feature allows users to store all their documents on the platform, organized in folders for easy access. Users can also mark the status of any document as a draft, waiting for review, scheduled, or published post to keep track of their progress.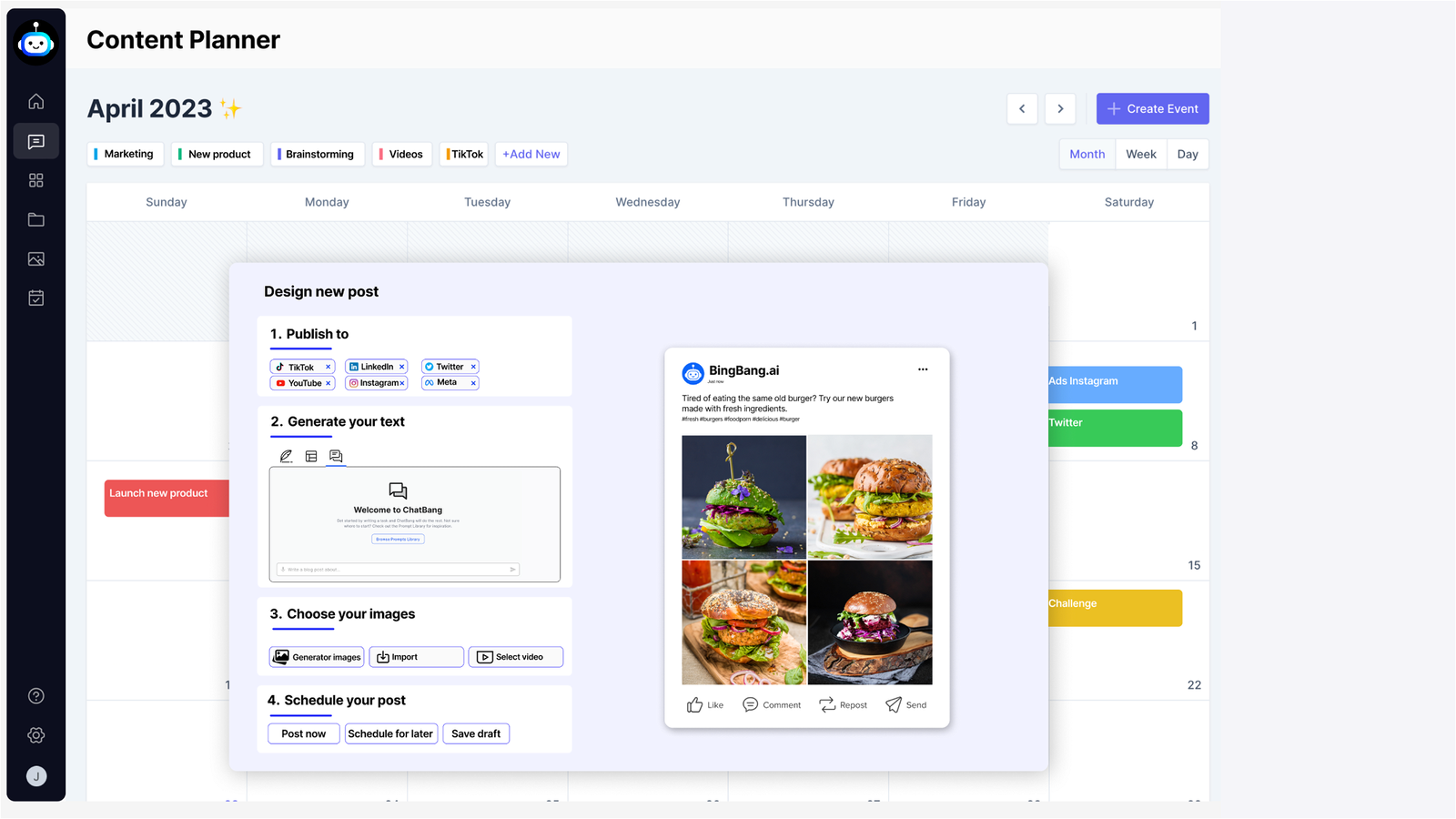 Schedule and Automate Content
Users can save time with BingBang.ai's ability to schedule and automate content for all their social media accounts. The content calendar feature allows users to plan ahead and schedule social media and blog posts in advance.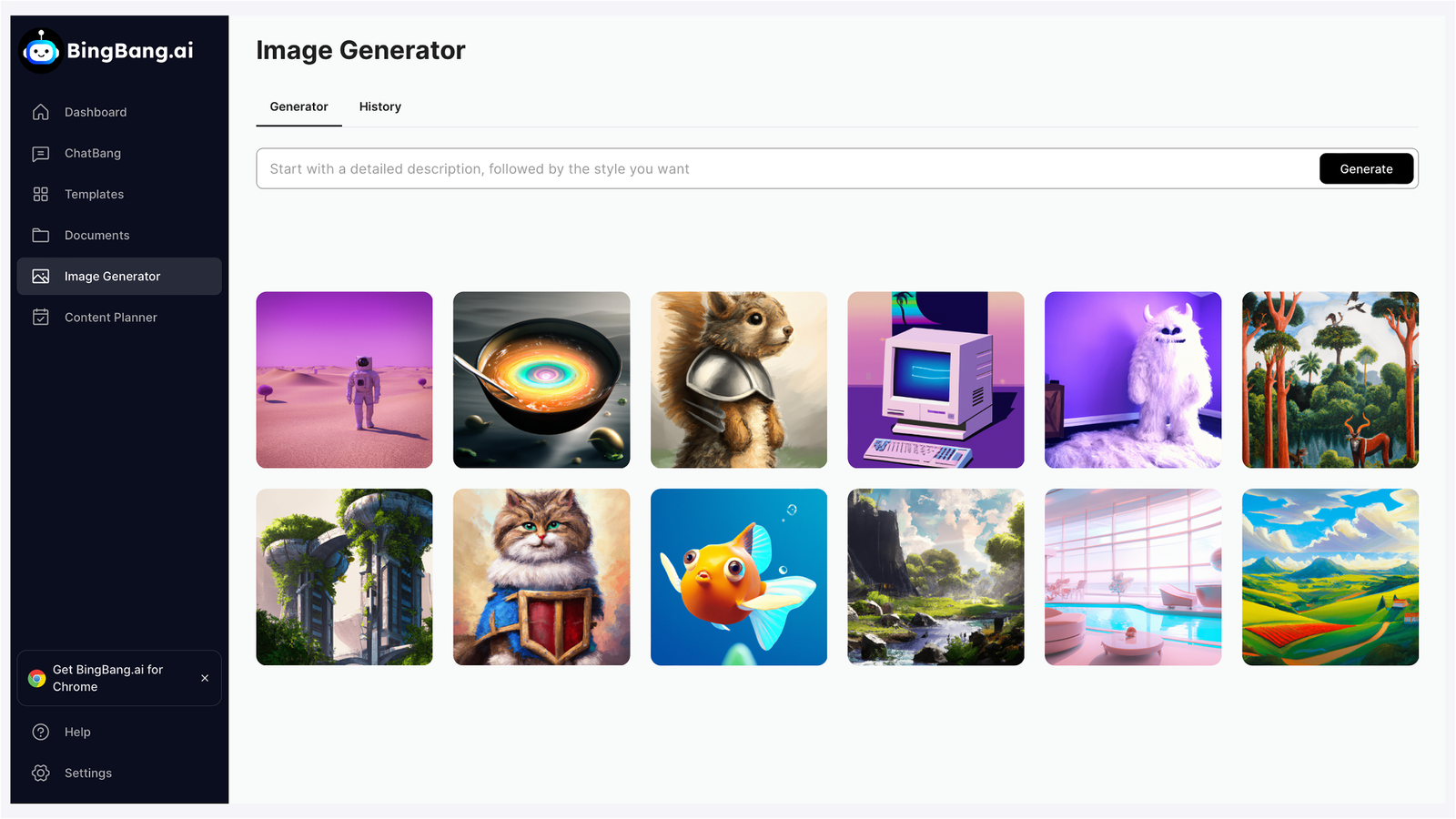 AI Image Generator
BingBang.ai's AI image generator feature allows users to create high-quality, royalty-free images to enhance their posts. The platform stores all generated images in the user's history for future use and sharing with team members via public URL or offline download.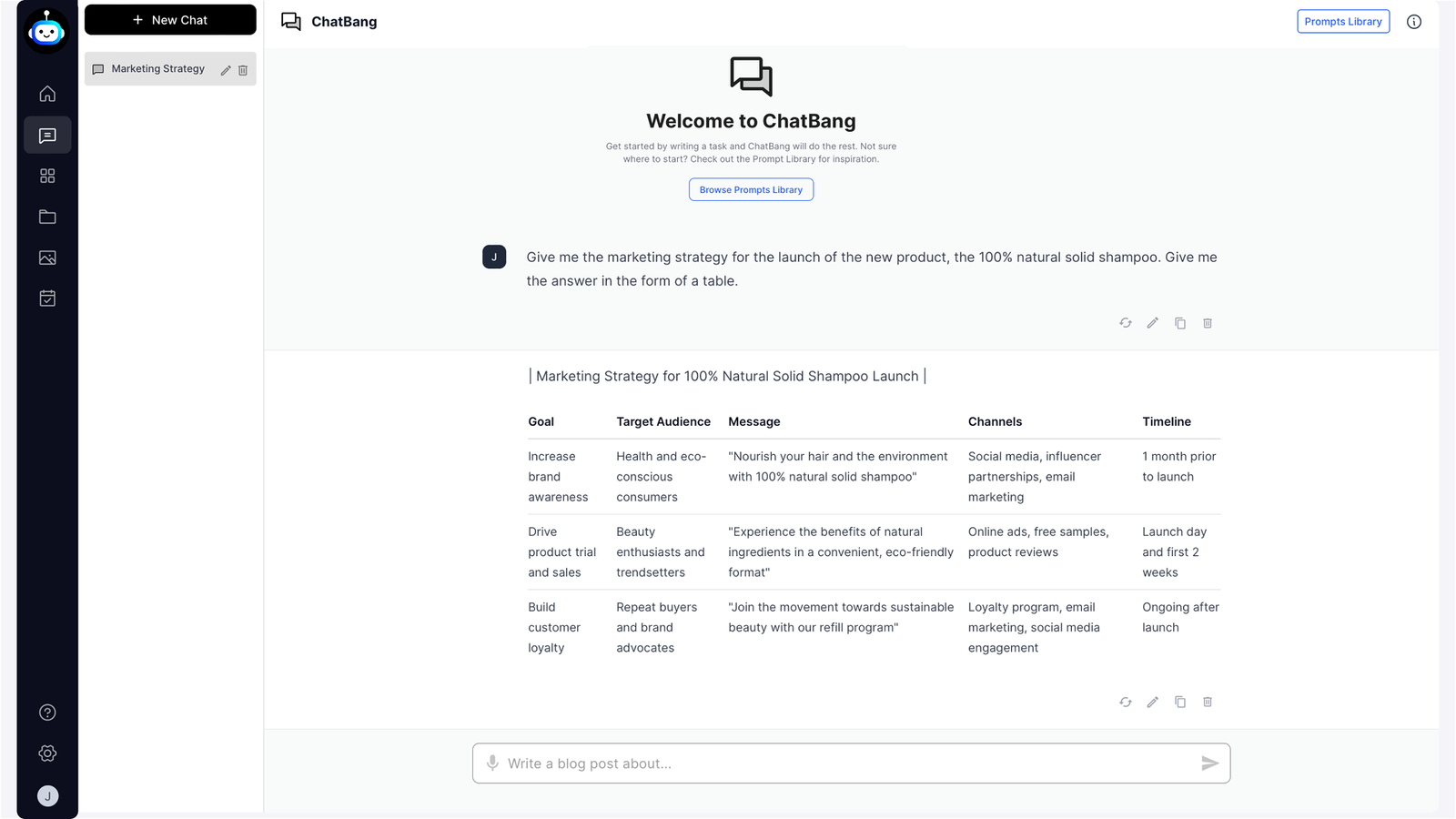 ChatGPT-Like Interface
With BingBang.ai's ChatGPT-like interface, users can chat with the AI to provide detailed instructions and search through community-generated prompts for different scenarios. The platform also offers a library of prompts to help users get started.
Implementation in Business
BingBang.ai is an ideal tool for businesses looking to scale their content output and streamline their content creation process. With its various features, businesses can save time and resources while creating high-quality content for their audience.
Pros
Easy and efficient content creation with over 80 templates available
Document management feature for organized storage of documents
Schedule and automate content for social media accounts
AI image generator for high-quality, royalty-free images
ChatGPT-like interface for greater control over AI outputs