Academy LMS: A WordPress Plugin for Exceptional E-Learning Experiences
Launch your educational courses on any website with the aid of Academy LMS, a potent WordPress plugin that's incredibly user-friendly.
This versatile plugin enables you to construct unlimited paid or free courses swiftly and host them in your personalized e-learning environment.
You have full control over every facet of your course, including setting prerequisites and adding supplemental content.
Construct and launch customized courses on any website within minutes.
Academy LMS provides each user with an easy-to-use dashboard for efficient course management and tracking.
Instructors can modify their courses directly from the dashboard and receive real-time insights about all activities concerning their classes.
A quick look at the dashboard gives you a complete overview of every student's progress, ensuring no one falls behind.
If you run paid courses, managing subscriptions and payments becomes effortless with the WooCommerce plugin integration.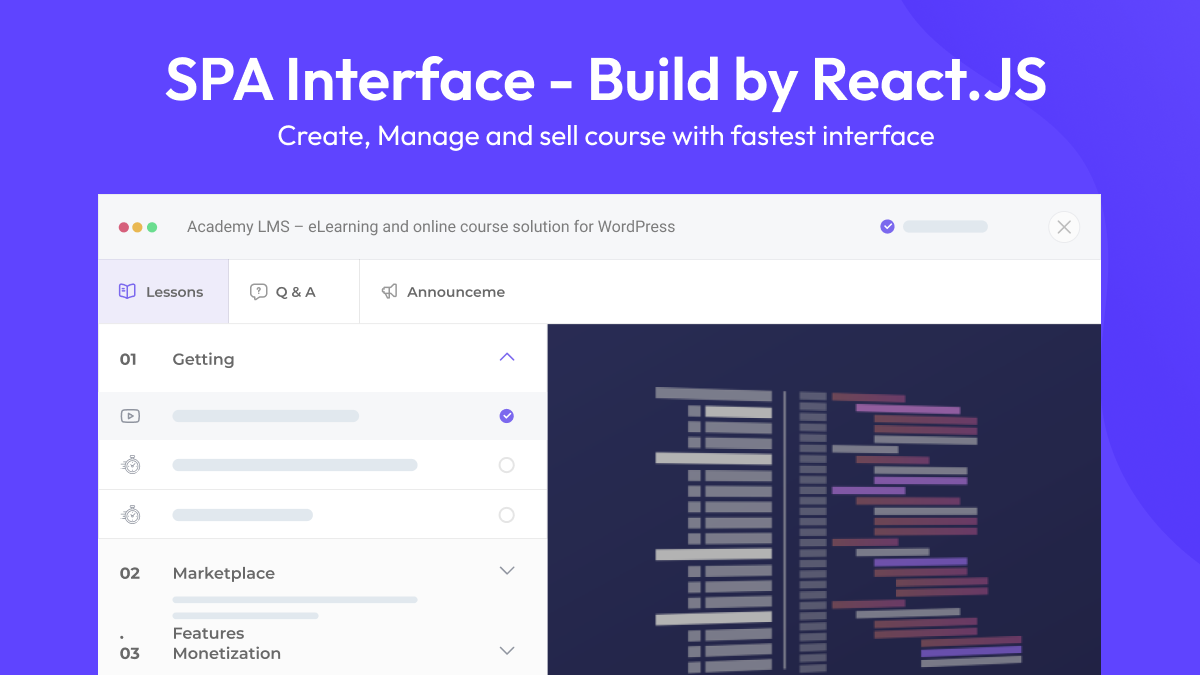 Effortlessly manage your courses using intuitive dashboards.
Create a search engine optimized e-learning website with just a click by choosing one of three available academy starter templates.
You then have access to dozens of widgets for further customization. Add unique designs, important pages, interactive elements and more!
The possibilities are endless! You can add quizzes, videos or even public profiles for instructors to make your content more engaging.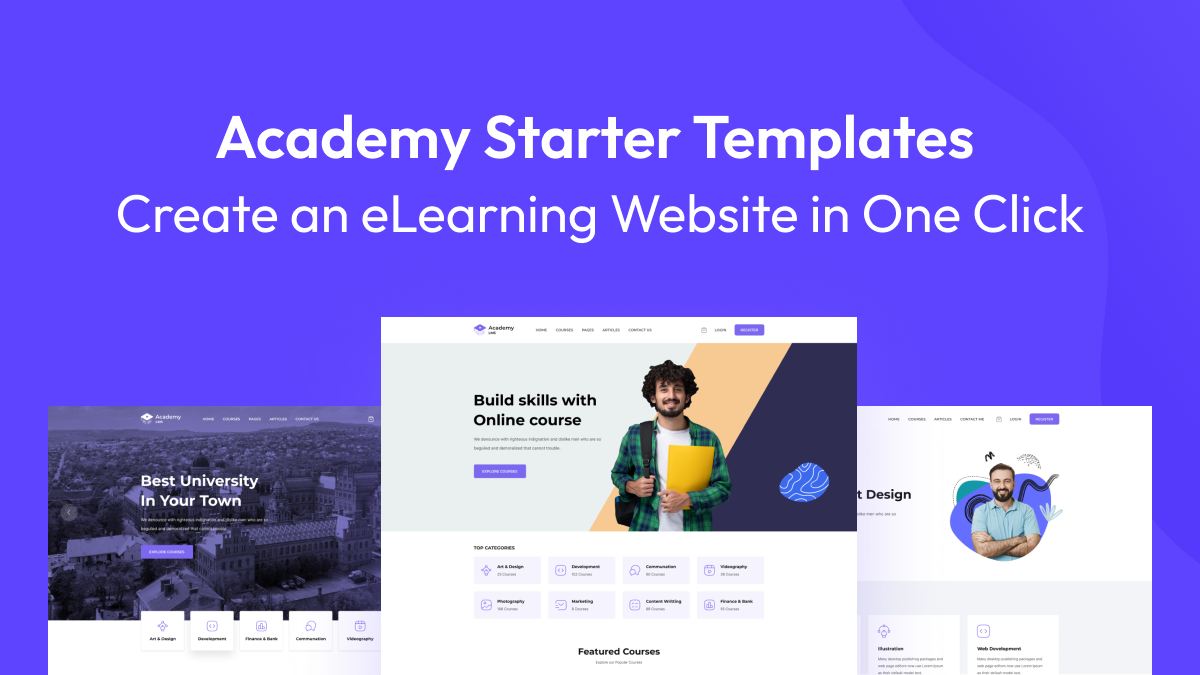 GET DEAL