Simplify Communication with Qwil Messenger
Qwil Messenger is an all-in-one communication platform that provides a secure space to chat, share files, host virtual meetings, and more without the need to switch between tabs. This tool enables you to connect with clients and colleagues on a single branding platform that works without any hassle on desktop and mobile.
With Qwil Messenger, you can easily manage conversations, whether you chat with individuals or host group discussions from a single window and have control over access to each thread. Your records are encrypted and audited to ensure compliance with local data protection regulations. This aspect makes it a reliable partner for businesses worldwide.
Chat with all your clients and colleagues from one secure platform, on desktop and mobile.
Qwil Messenger lets you launch secure virtual meetings with just one click right from the platform. Additionally, you can easily schedule or start calls within your chat to maintain the context of each conversation. Participants can join calls from any device, which makes it ideal for remote teams and international clients. During video calls, you can share your screen, making it convenient for brainstorming and fostering collaborations.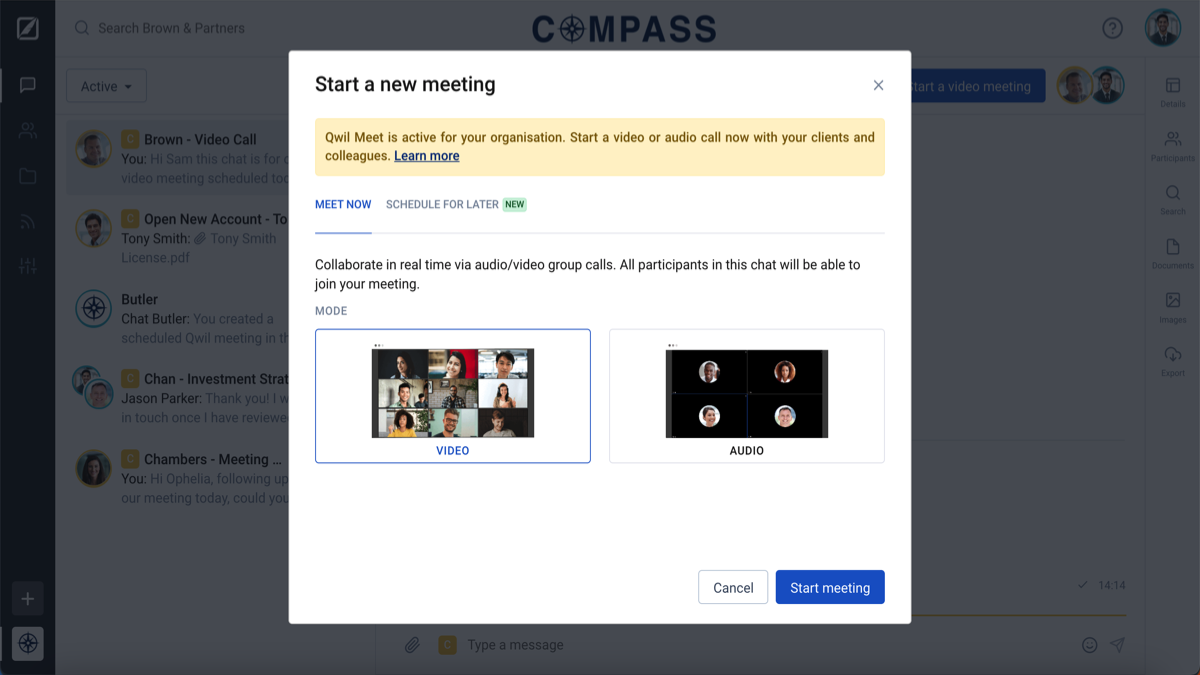 Qwil Messenger lets you launch or schedule secure virtual meetings right from your chats.
With Qwil Messenger, you can drag and drop files, images, and videos (up to 50MB) during your chat conversation. It's also possible to request e-signatures right from the chat, enabling you to obtain documents signed on the spot. You can also store all your files in one centralized, secure location and control access to specific files.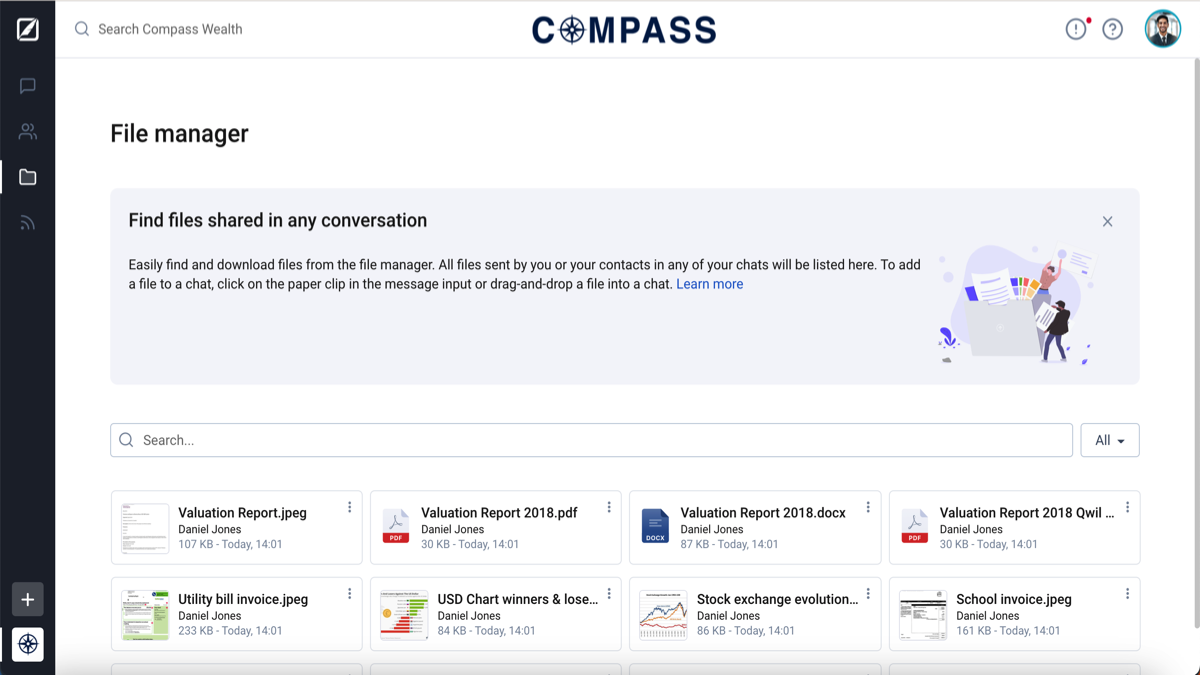 You'll be able to manage all your files in one secure location.
The tool is also helpful for making announcements or sending messages to all users in one swift click. You can send broadcast messages to all employees or a specific group within your organization to reduce spam effectively. Qwil Messenger integrates with Zapier, enabling you to automate updates from other systems and streamline your workflow.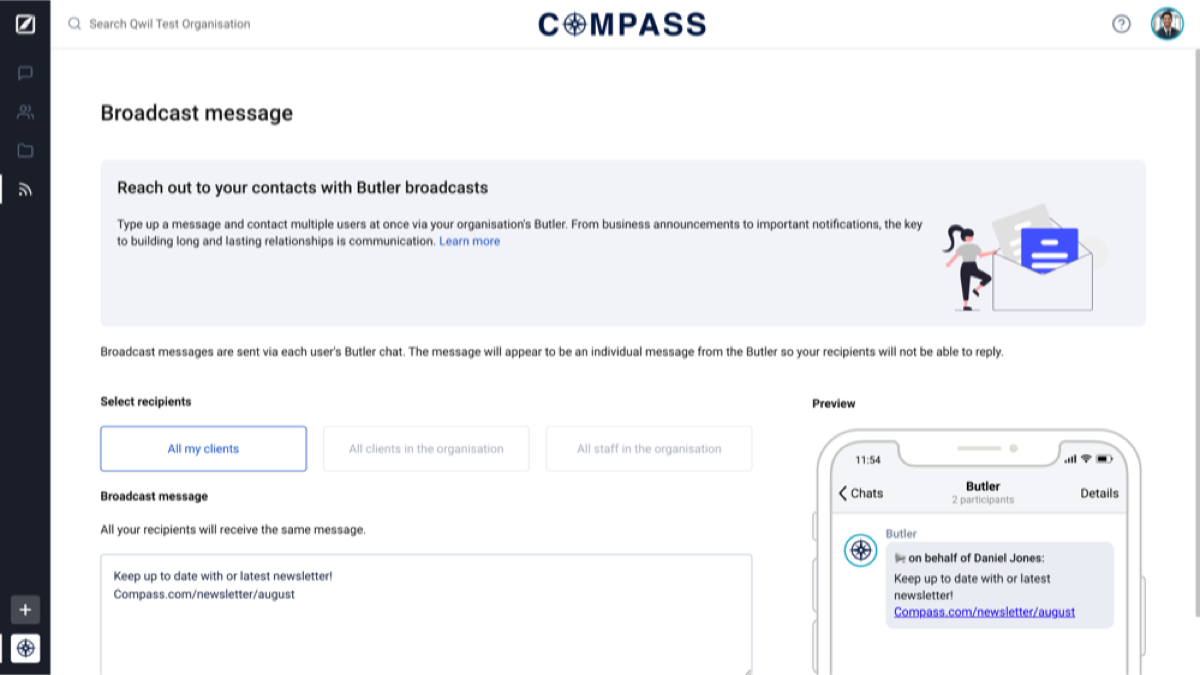 Send broadcast messages to multiple users within your organization with one click.
Simplify communication and stay productive by using Qwil Messenger. Get lifetime access to Qwil Messenger today!