Experience Uspacy, Your All-in-One Digital Workspace for Team Collaboration and CRM Management
With Uspacy, you can delegate tasks complete with detailed descriptions and attached files, while setting a deadline to ensure your projects stay on course.
You have the flexibility to categorize and organize these tasks based on stages, along with the ability to customize their names and colors. It's as simple as a drag-and-drop!
Create Subtasks for Better Project Management
Large projects can be daunting but not when you divide them into manageable subtasks with Uspacy. Plus, find what you need in no time using intelligent filters.
Increase your productivity by integrating with other systems via an open API, enabling custom solutions to enhance your capabilities.
Enhance Collaboration and Track Progress with Task Creation
The CRM function allows you to generate activities linked to meetings, which can be filtered based on deadline or status update.
Efficiently manage client data and search for individuals by name, business type, or other criteria. Plus, you can schedule reminders for promotional deals and forthcoming events.
The best part? You can monitor all your leads using the Lead boards! Providing all the necessary information your team needs to seal more contracts.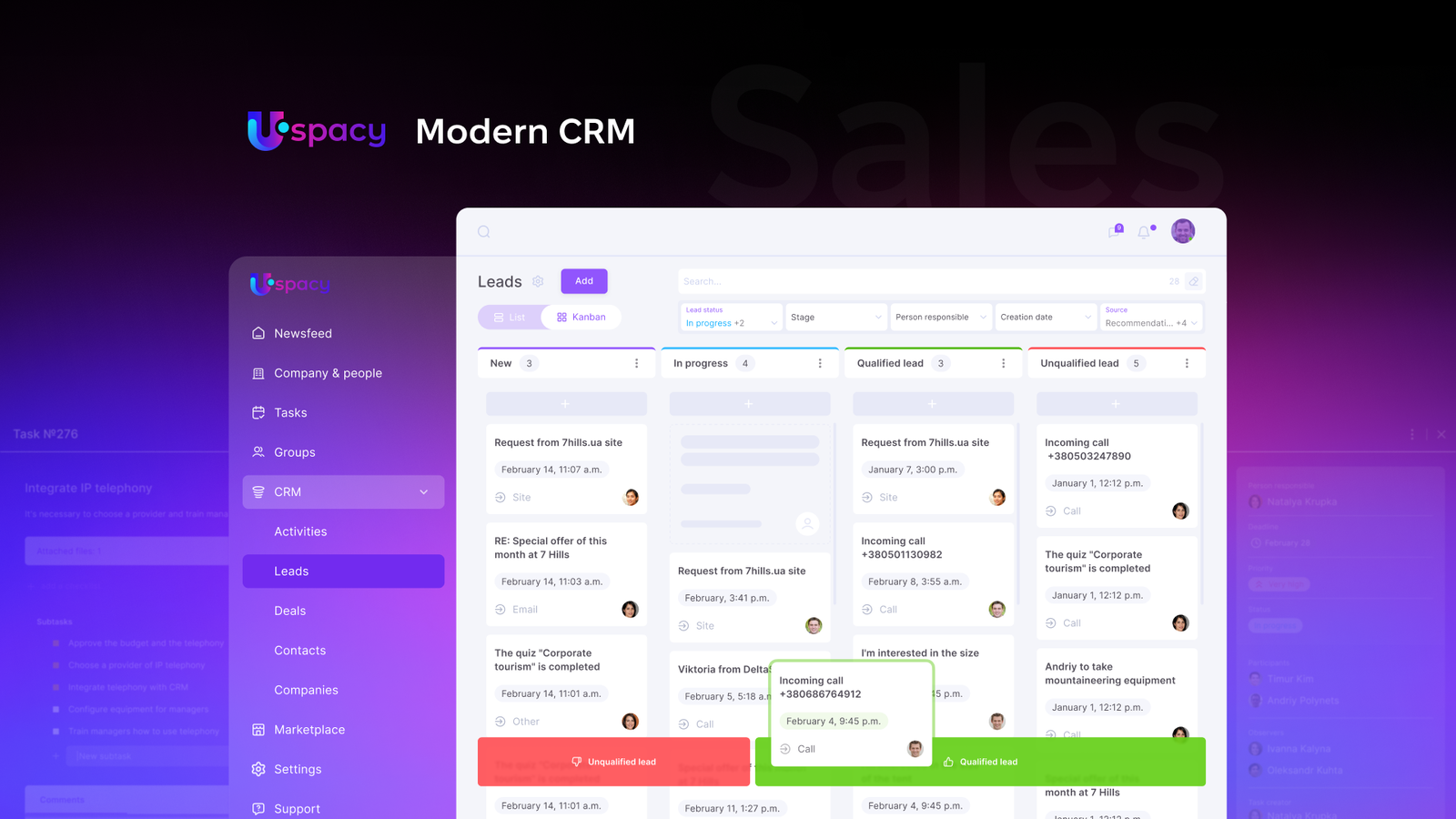 Maintain Client Relationships and Lead Organization with the CRM
No need to lug around your laptop all day as you can chat, share photos, and documents right from Uspacy's mobile app.
You can exchange private messages or set up group chats with your team to discuss specific tasks or events without needing to be in the same place at the same time.
Elevate Team Communication Using Mobile App!
Moreover, you can enable mobile notifications, allowing you to respond timely to messages and stay updated with company news.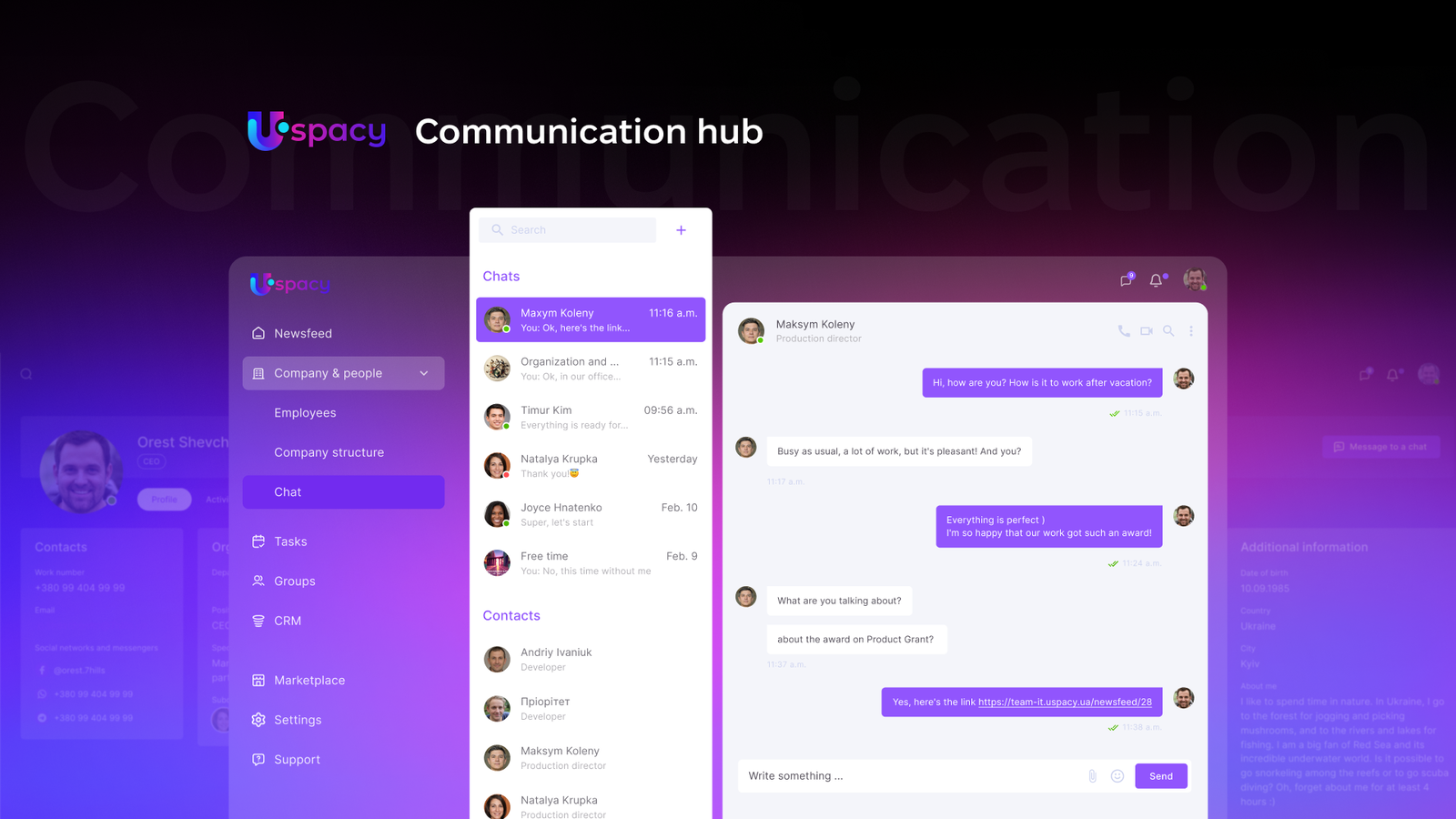 Simplify Employee Management with Uspacy
Uspacy aids you in managing employees, organizing company structure, and finding a particular colleague using list filters.
Your employees are provided with personal user profiles, including details such as contact information, work expertise, and personal interests. What's more, they can share their achievements and results on your team's news feed to celebrate their victories.

Foster Engaging Discussions with Modern Social Network Tools
The success of your team depends on the quality of tools at their disposal. Uspacy offers all you'll need for effective team communication, efficient project management, and top-notch client relationship management.
Elevate your business operations with ease.
Secure lifetime access to Uspacy today!
By implementing this paraphrasing software in your business setup:
1. You can save time and effort spent on manual rewrites. ✔️
2. Enhance the readability and understandability of your content. ✔️
3. Improve the SEO performance of your website by adding H1 and H2 tags. ✔️
4. Add a fresh perspective or tone to your existing content. ✔️
5. Reduce the risk of plagiarism while retaining the original idea and context. ✔️