Introducing EaseUS VideoKit: Your Comprehensive Solution for High-Quality Video and Audio Content
EaseUS VideoKit is a comprehensive video toolkit that enables you to convert, compress, and edit your video or audio content to perfection. The package comes with an impressive audio and video converter, enabling you to convert videos into various formats and extract audio from video files seamlessly.
Unlimited Conversion and Compression Options
You can convert videos from over a thousand file types, including MP4, AVI, MOV, MP3, and ACS. This feature allows you to repurpose your content across different platforms effortlessly. Worried about large file sizes? With the video compressor function of EaseUS VideoKit, you can reduce file size without compromising the quality of your videos.
Enhance your content by converting audio and video files into different formats without losing their original quality.
With EaseUS VideoKit's speech-to-text feature, you can generate captions for your videos easily. Plus, you can export this text into an SRT or TXT file and reuse it for other videos or hosting platforms. This all-in-one solution also lets you customize your background, personalize the music, and merge videos to match your creative vision.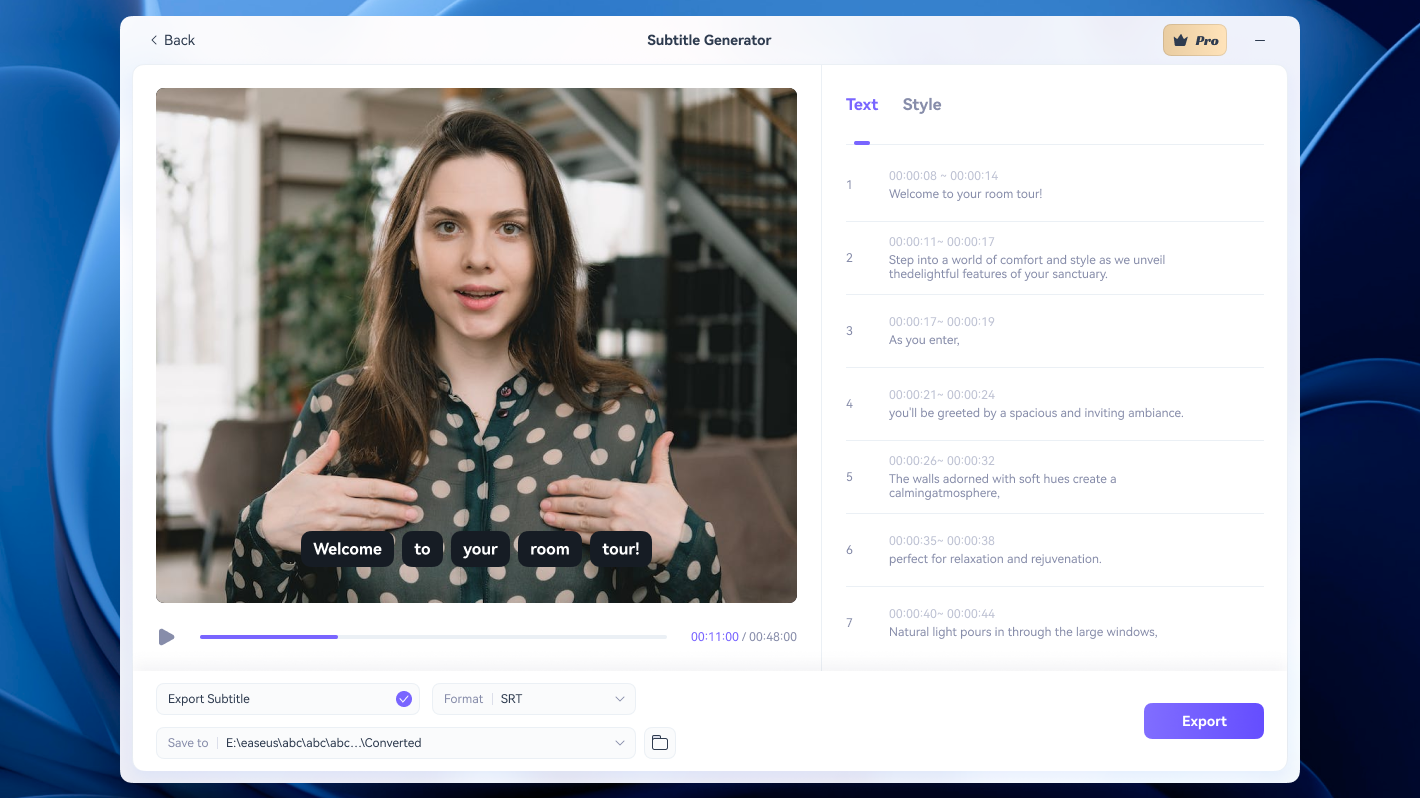 Create clear and precise messages by generating subtitles for your video content.
EaseUS VideoKit allows you to remove unwanted background noise, resulting in a clear and precise auditory experience. You can also crop, cut, trim, and add impressive effects until your video narrative comes alive. Plus, with the easy-to-use watermark feature, you can protect your content from copycats and increase brand visibility.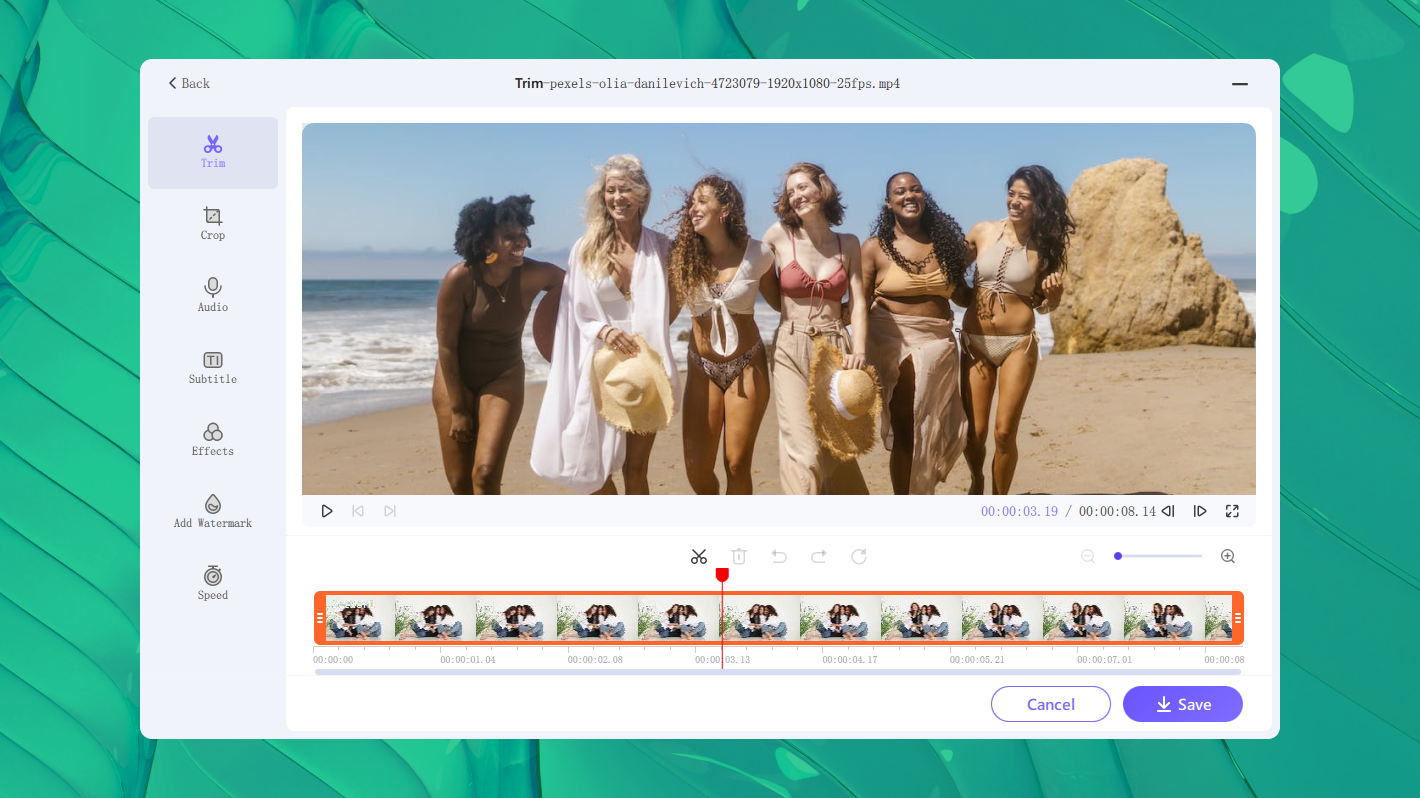 Trim videos effortlessly and capture the moments that matter most.
EaseUS VideoKit can distinguish between human voices and background music or sound effects. This means you can isolate specific sounds to create crisp podcasts, audio books, and music videos. Furthermore, you can download any online video or audio assets from platforms like YouTube, Facebook, Instagram or Twitter with the inbuilt video downloader.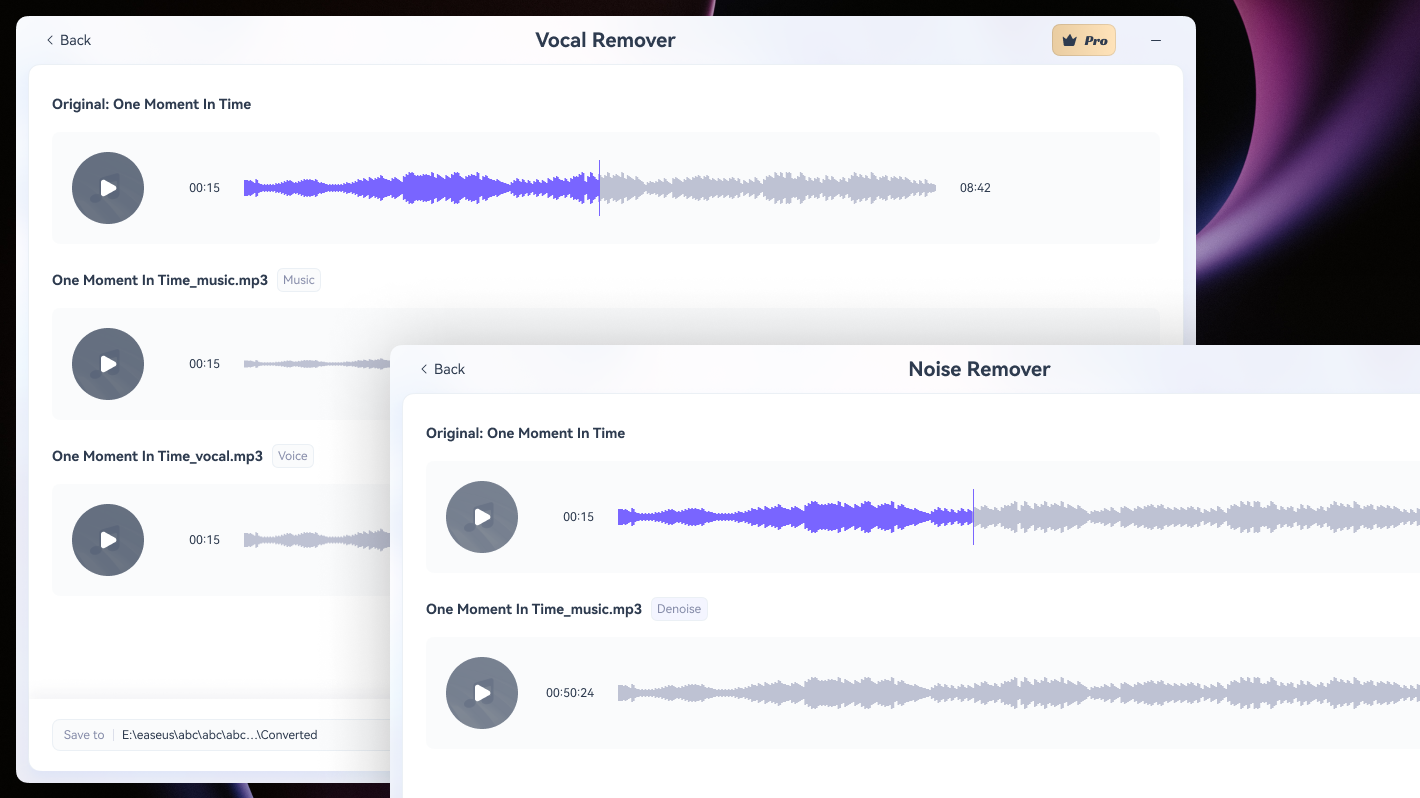 Remove unwanted vocals or noise for a crisp sound quality in your videos.
You don't need to be an expert in video editing to create captivating content. With EaseUS VideoKit, you can convert, compress and edit your video files until they're just right – all from one platform. Now is the time to elevate your video content.
Grab lifetime access to EaseUS VideoKit today!
How It Can Benefit Your Business
Implementing EaseUS VideoKit into your business can offer several benefits:
✅ Allows for easy conversion of videos into different formats suitable for various platforms.
✅ Enables efficient compression of large video files without compromising on quality.
✅ Provides a user-friendly interface that makes editing and customizing videos easier.
✅ The ability to generate captions and subtitles enhances accessibility and viewer engagement.
✅ Offers tools for improving audio quality, such as noise reduction and voice isolation.