Introducing EaseUS VideoKit: Your All-in-One Solution for High-Quality Video and Audio Content
Presenting EaseUS VideoKit, a comprehensive video toolkit that enables you to convert, compress, and edit high-grade video or audio content.
This incredible toolkit comes with an excellent video and audio converter that allows you to transform videos into various formats and extract sound from video files.
You can change videos from over a thousand file types, including MP4, AVI, MOV, MP3, and ACS. This flexibility allows you to repurpose your content across different platforms effectively.
Troubled by large file sizes? That's no longer an issue! With the video compressor feature of EaseUS VideoKit, you can reduce file sizes without compromising on video quality.
Effortlessly convert audio and video files into different formats while maintaining their original quality.
EaseUS VideoKit's advanced speech-to-text feature enables you to create captions for your videos with just a few clicks.
You also have the advantage of being able to export the text into an SRT or TXT file, which can be reused for another video or hosting platform.
Besides, this all-in-one solution allows you to customize your background, personalize the music, and merge your videos until they perfectly align with your artistic vision.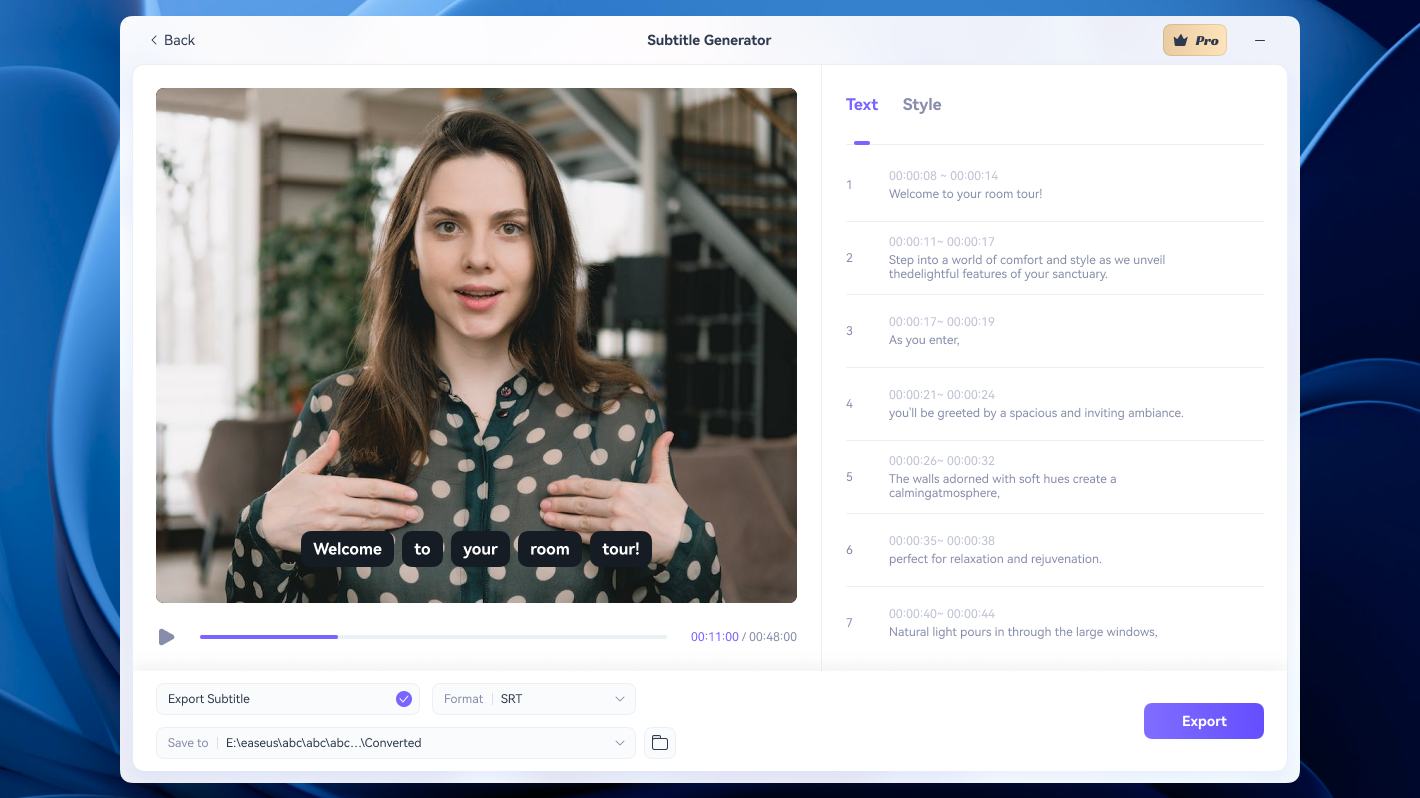 Easily generate subtitles for your video content to ensure clear communication of your message.
With EaseUS VideoKit, you can get rid of unwanted background noise for a clear and precise auditory experience.
The toolkit lets you crop, cut, trim, and add impressive effects till your video narrative comes to life.
Moreover, it's simple to add watermarks, enabling you to safeguard your video from plagiarists and enhance brand recognition.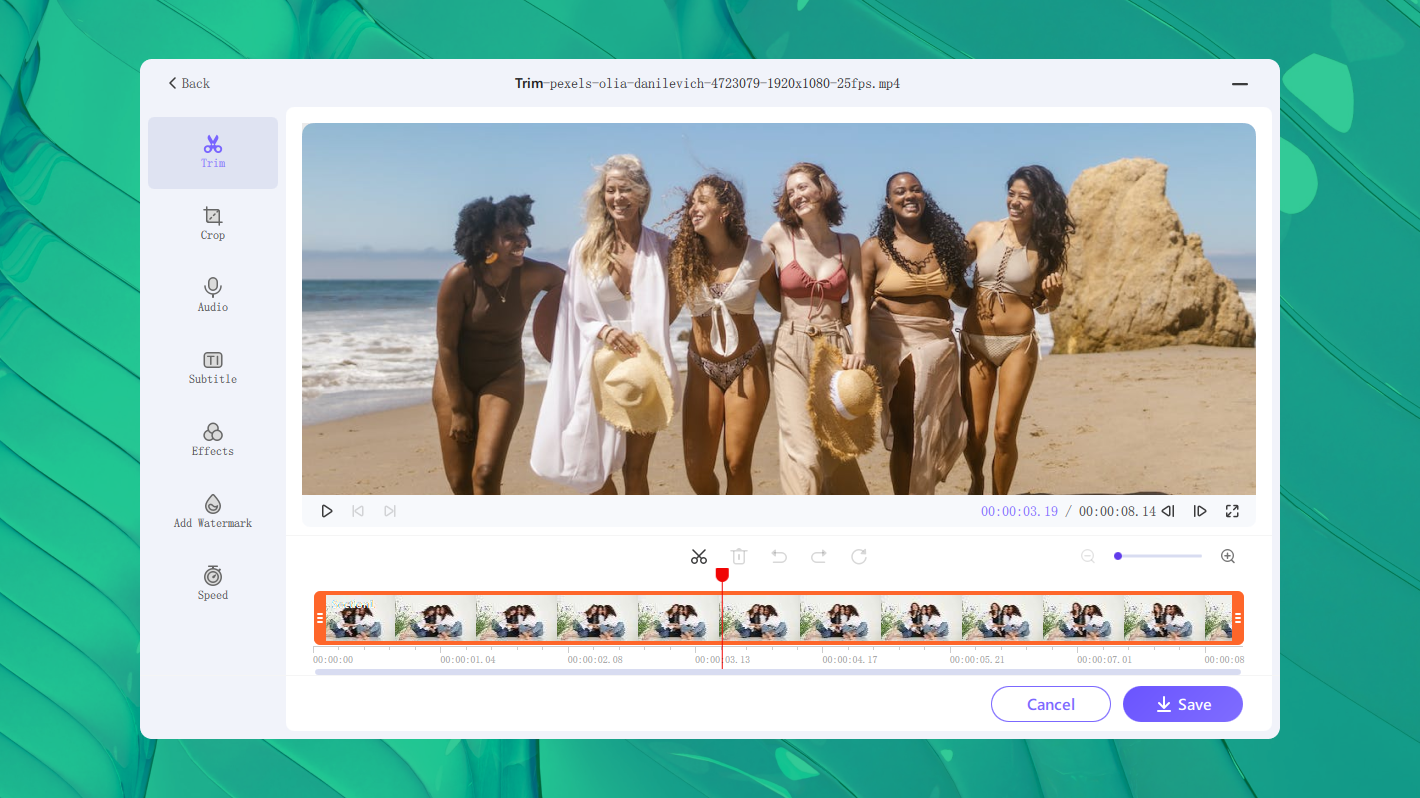 Making video trimming a breeze and allowing you to highlight your favorite moments effortlessly.
In addition to these features, EaseUS VideoKit can differentiate human voices from background music or sound effects.
This means that you'll be able to isolate particular sounds and create crystal-clear podcasts, audio books, and music videos.
Additionally, you can access any online video and audio asset from YouTube, Facebook, Instagram, or Twitter using the video downloader.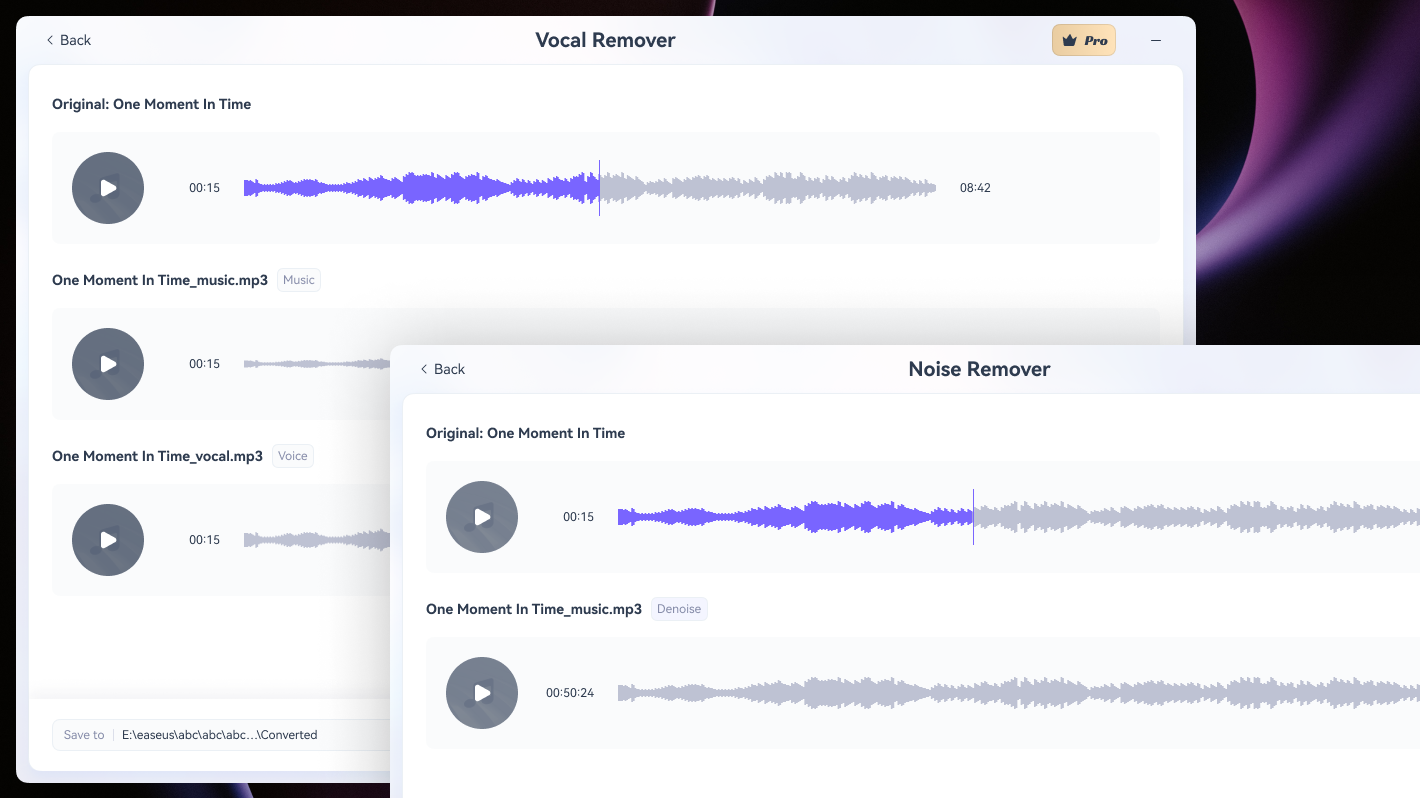 Easily remove unwanted vocals or noise to ensure your videos have optimal sound quality.
You don't need to be a video editing guru to create eye-catching content. ("Turns out, I'm just the man pulling the strings.")
With EaseUS VideoKit at your disposal, you can convert, compress, and edit video files until they're perfect—right from one place.
Elevate your video content production.
Secure lifetime access to EaseUS VideoKit today!
Implementing this software in your business can dramatically improve your video production workflow, allowing you to create professional-quality content with ease. Here are 5 PROS about this deal:
1. ✓ Comprehensive toolkit for all your video and audio needs.
2. ✓ User-friendly interface for easy operation.
3. ✓ Versatile features to ensure the best quality output.
4. ✓ Enhances productivity by streamlining the video production process.
5. ✓ Lifetime access ensures constant updates and improvements.