EmailDelivery.com: Your Ultimate Free Email Service Provider
With EmailDelivery.com, you now have the power to send unlimited emails using your own IPs absolutely free, spanning over numerous Email Service Providers (ESPs) and Mail Transfer Agents (MTAs).
This platform empowers you to route your emails for maximized deliverability, leveraging advanced load balancing to enhance your sender reputation.
Gain control of your sending limits by setting daily or hourly throttles, automate IP warm-ups, and tailor delivery for each customer through your ESP.
In addition, it offers seamless integration with Simple Mail Transfer Protocol (SMTP) relay accounts and APIs like Mailgun, Amazon SES, and SparkPost.
Master your email deliverability and sender reputation with load balancing.
With EmailDelivery.com's advanced segmentation, you can simultaneously send a campaign to multiple lists, tags, and segments.
This approach enables you to guide different groups into custom-built email funnels based on their interests and behaviors.
Beyond that, it allows you to send both marketing and transactional emails, ranging from welcome messages and shipping notifications to password resets.
You'll also receive real-time engagement reports for opens, clicks, and many other user actions.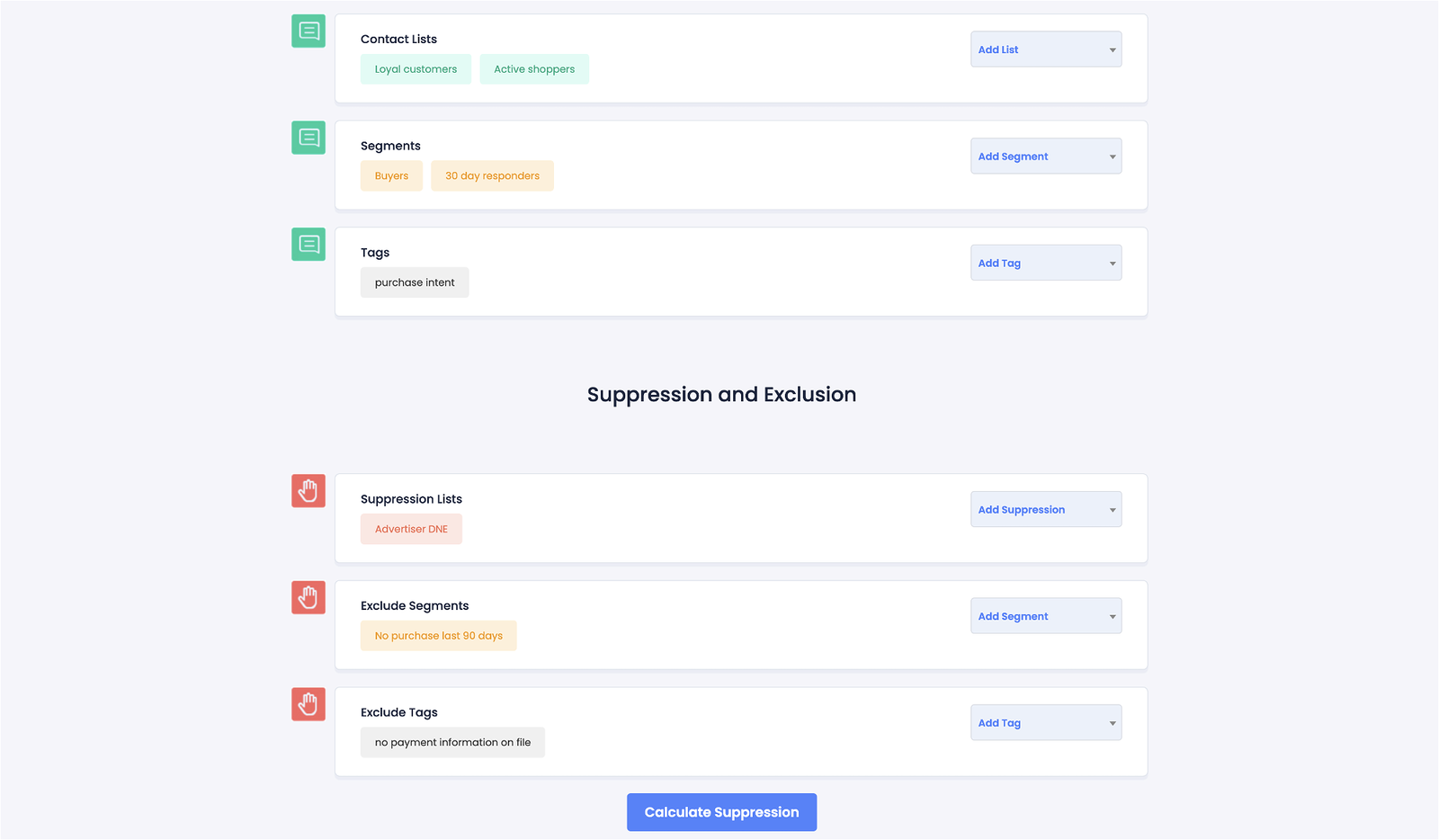 Mix and match lists, tags, and segments in your campaigns without duplicating emails.
Create automated message sequences swiftly, designed to maintain engagement and optimize your ROI.
With EmailDelivery.com, you can tailor your drip campaign strategy to discover the rhythm that yields the highest open rates.
You're also given the ability to trigger subsequent email sequences as soon as any contact interacts with your message.
This service gives you control over who continues to receive messages, providing the option to only send communications to contacts that engage frequently.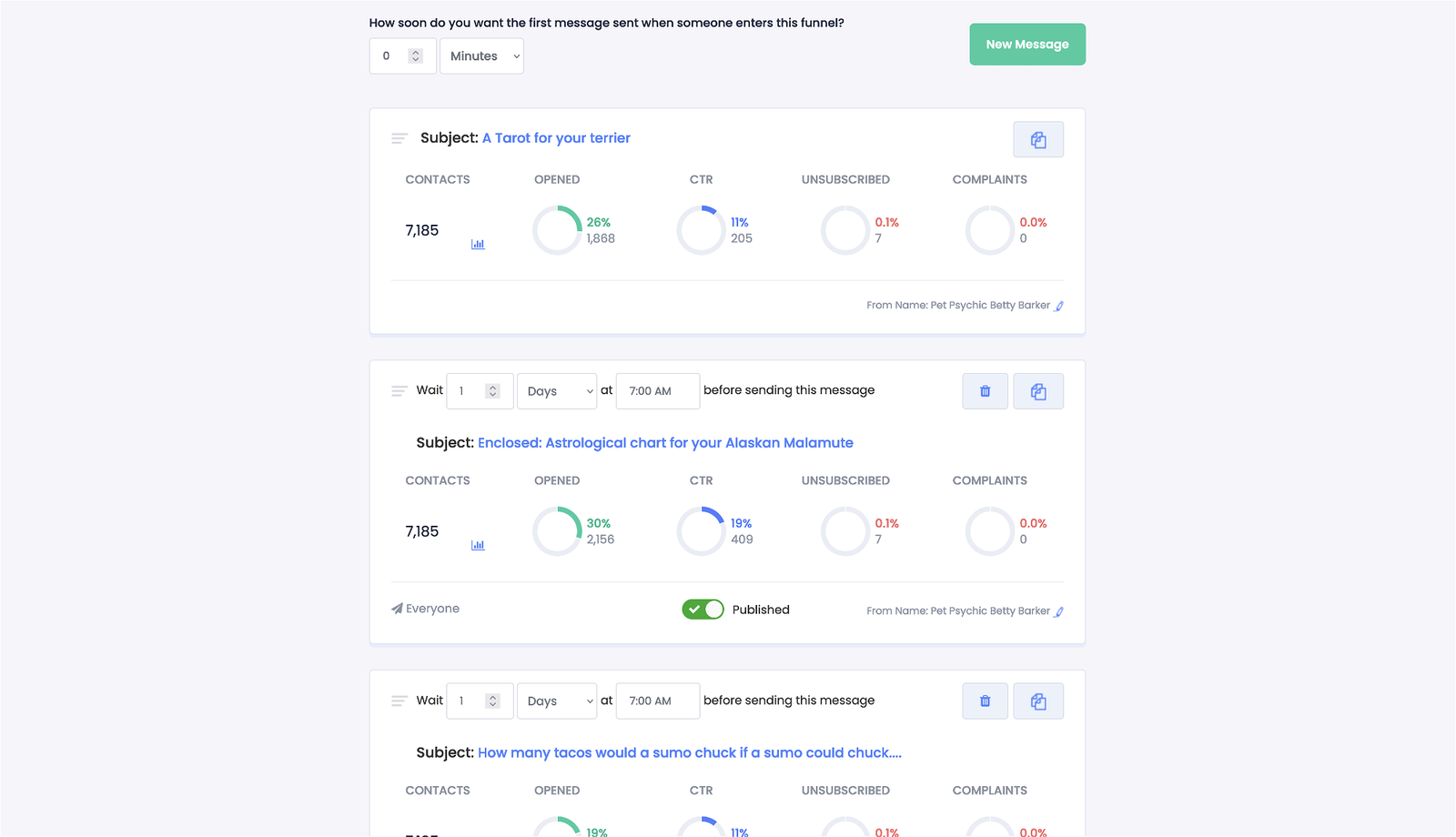 Create engaging email funnels with custom, automated email sequences.
Design responsive emails using an intuitive drag-and-drop builder, starting with templates or from scratch.
This tool enables you to create device-optimized email opt-in forms , which can be embedded into your website with ease.
Thanks to its exit intent bounce detection feature, you can continue building your email list by capturing users' email addresses as they leave.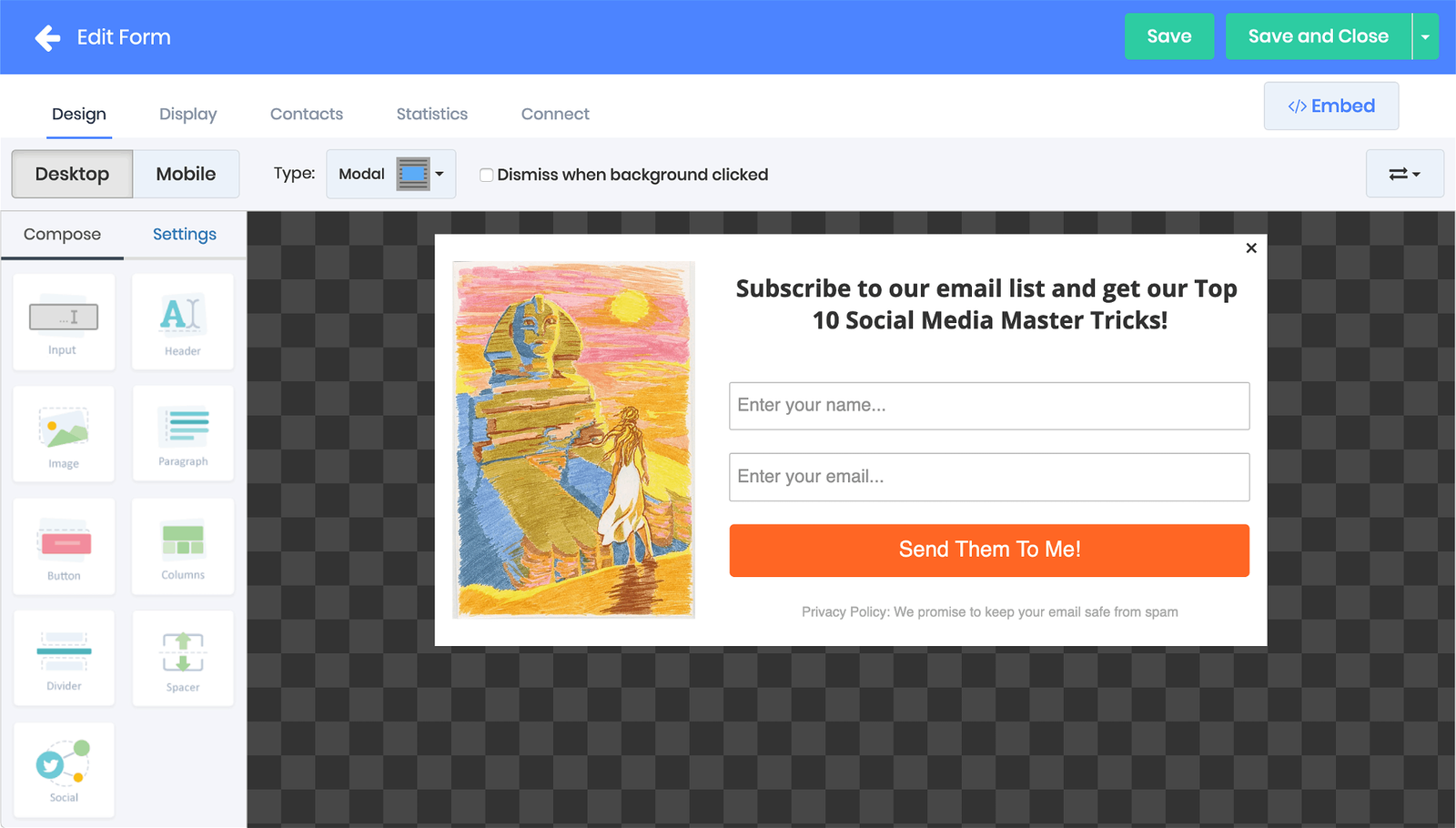 Design mobile-friendly emails and forms using the drag-and-drop builder.
The day when you can successfully bring your email marketing in-house will be a milestone. ("Nothing beats the thrill of sending a calendar invite!")
EmailDelivery.com empowers agencies and small businesses to host their email marketing with its powerful self-hosted ESP.
Experience limitless emailing with EmailDelivery.com!
Get lifetime access to EmailDelivery.com today!
Implementing this solution in your business:
This platform is an invaluable tool for businesses looking to take control of their email marketing. It offers customization, advanced segmentation features, and a user-friendly interface that makes it easy to design and send emails. With the ability to integrate with various APIs and SMTP relay accounts, EmailDelivery.com allows businesses to streamline their email operations, enhancing efficiency and productivity.
Five Pros about this deal:
✔️ Unlimited free email sending using your own IPs.
✔️ Customizable email deliverability for improved sender reputation.
✔️ Advanced segmentation for targeted campaigns.
✔️ Real-time engagement reporting for actionable insights.
✔️ Intuitive drag-and-drop builder for designing responsive emails and forms.