Discover Illusto: Your One-Stop Online Video Editing Platform
Jumpstart your video editing process with premade templates, tailored to a multitude of themes, industries, and subjects.
You'll have the tools to create engaging content for various social media platforms – be it YouTube Shorts, Instagram Reels, or Facebook videos.
Need to overlay a narration or film a "Get Ready With Me" video? This platform streamlines the process of recording voiceovers.
Voiceover recording made easy – perfect for storytelling or GRWM videos.
With Illusto, you can effortlessly insert photos, clips, effects, and filters using the drag-and-drop feature, enabling you to craft videos in a flash.
Need assets for your videos? You have access to more than 122 million stock images, videos, and audio SFX clips.
Thanks to Illusto's integration with iStock, Unsplash, and Soundstripe, all resources you need are consolidated into one platform.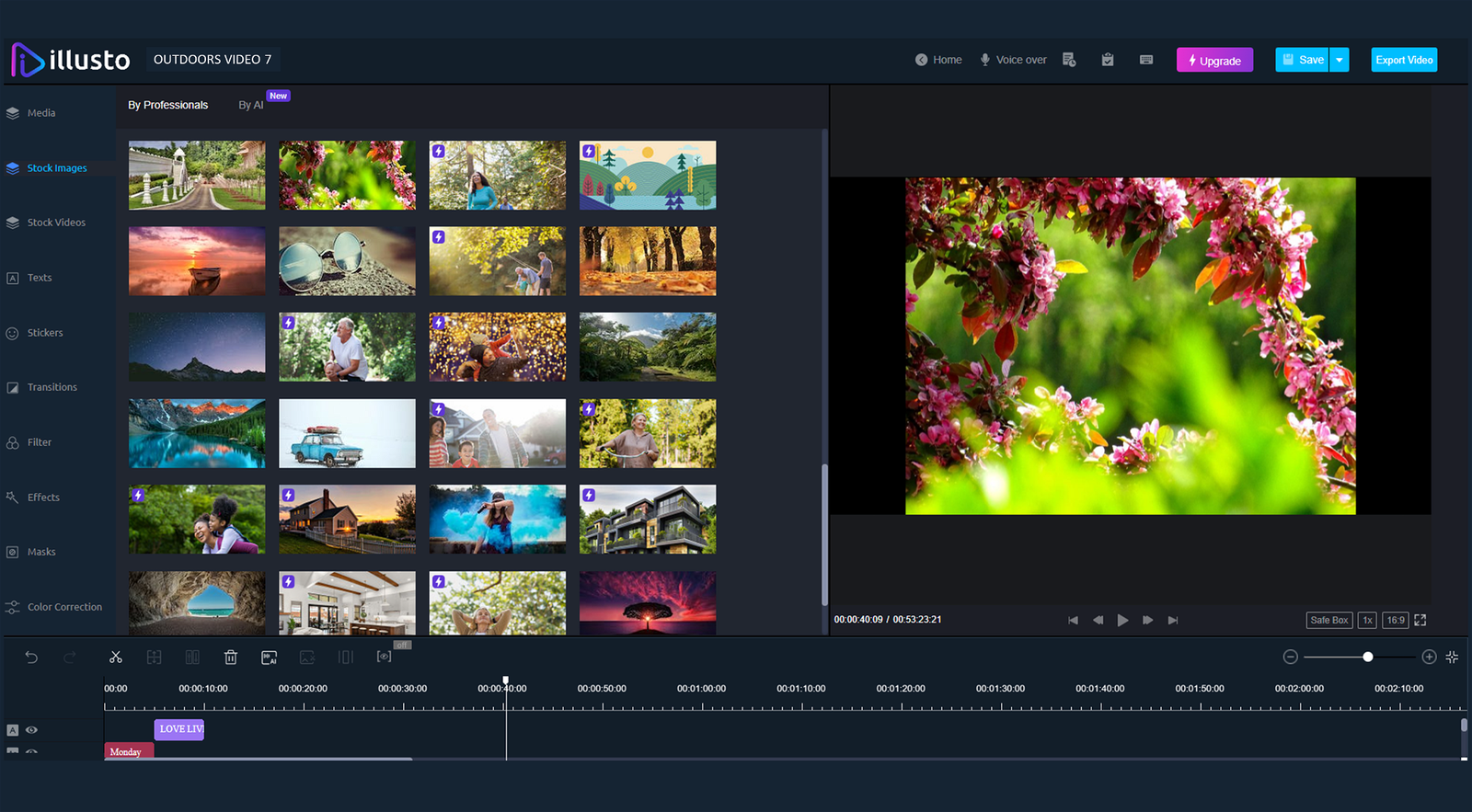 Tap into a vast media library with over 122 million stock images, videos, and audio clips.
If you're aiming for a specific look or feel, the AI image search tool lets you generate an image in seconds.
This platform empowers you to create captivating GIFs, apply filters and integrate effects to ensure your new image is just right.
Furthermore, you can utilize animated and static text overlays in a variety of styles, fonts, and colors to enhance your on-screen text.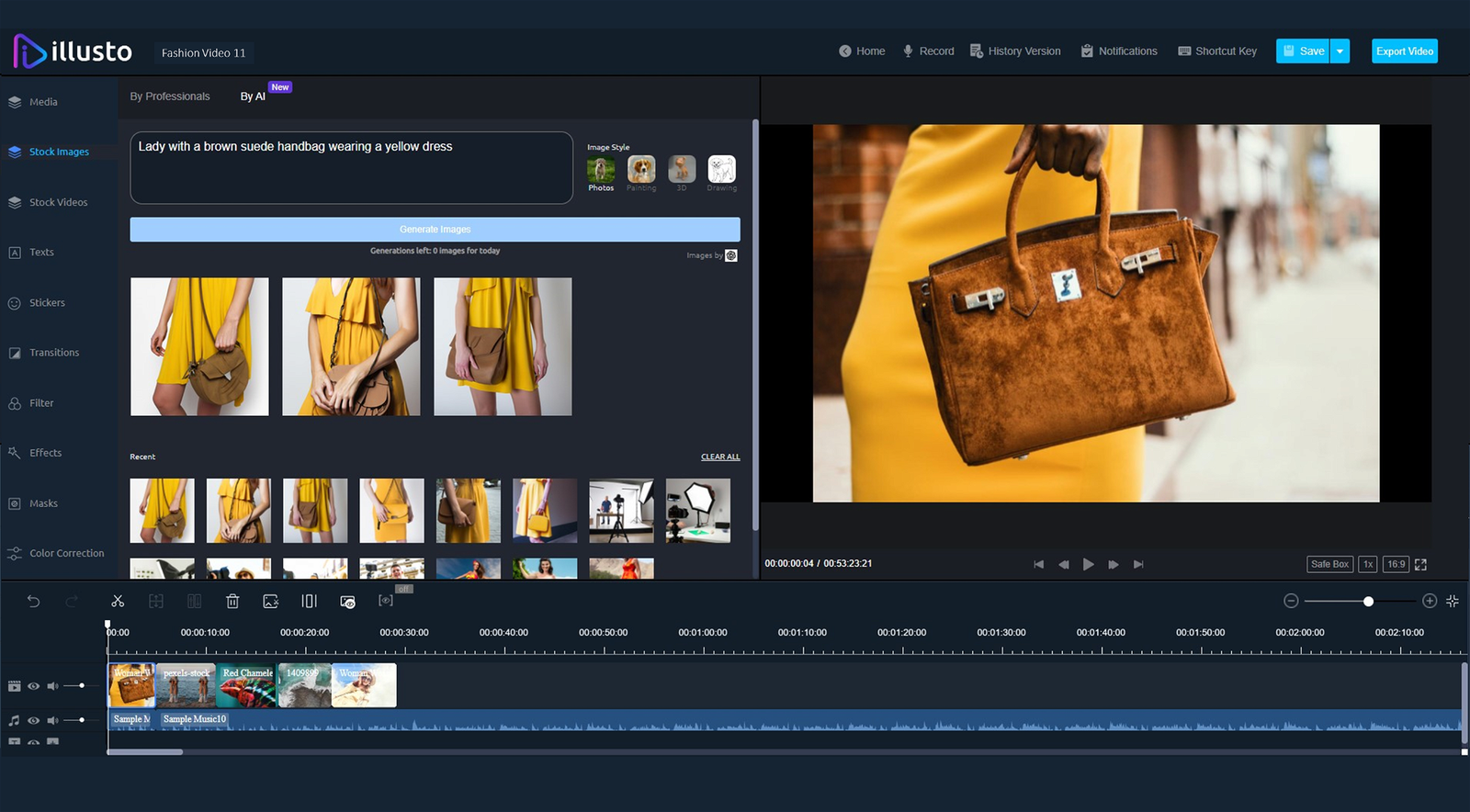 Create AI images to perfectly suit your videos with just a simple prompt.
It's straightforward to clean audio and filter out unwanted noise, ensuring clarity for all viewers.
You'll have the convenience to publish directly to your social media without having to switch between multiple accounts.
With Illusto, you can efficiently publish videos on YouTube, Facebook, Instagram, Pinterest, X (formerly Twitter), and LinkedIn.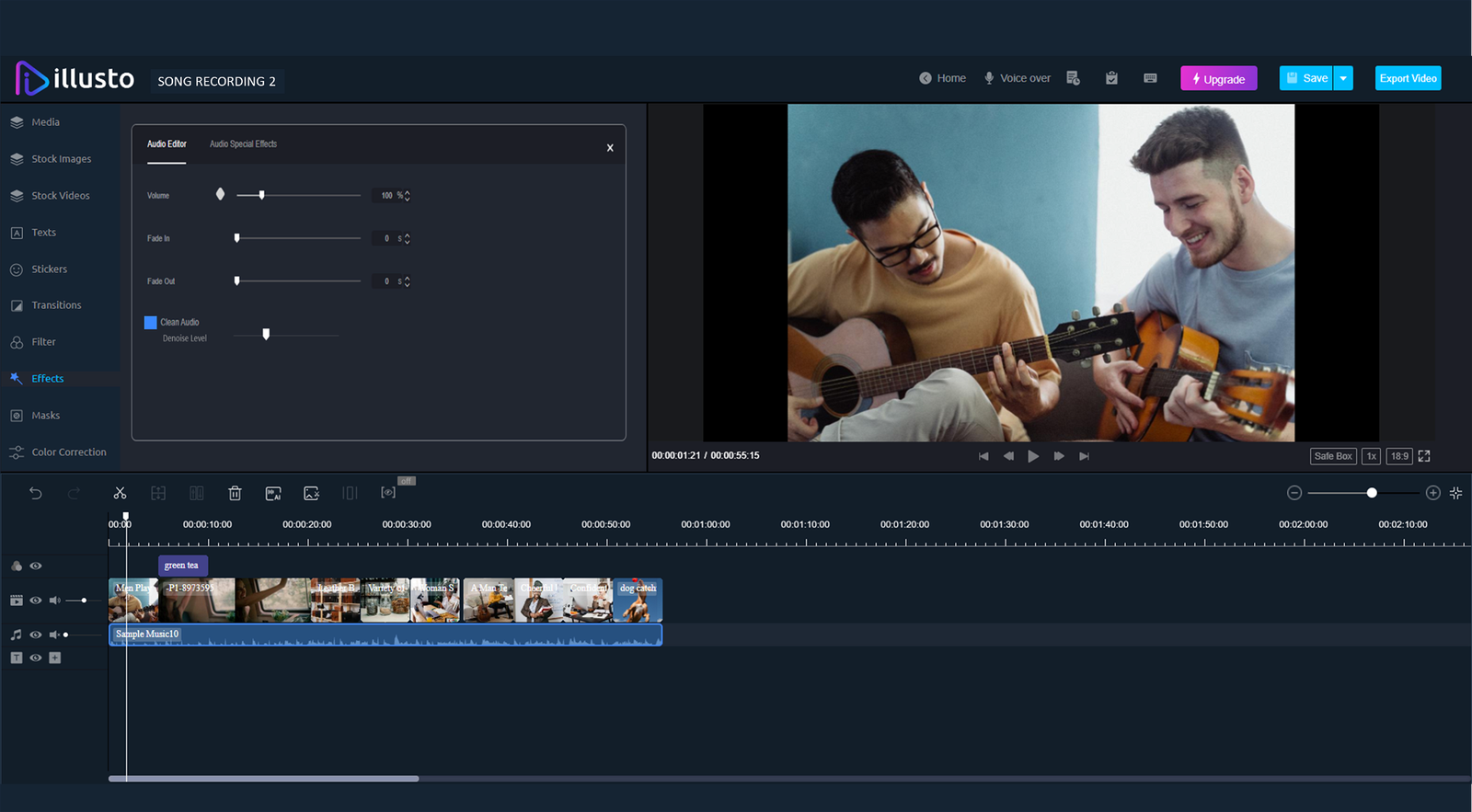 Effortlessly clean your audio and remove distracting background noise.
Producing social media-ready videos doesn't have to involve a Hollywood-style production team. With Illusto, creating professional-grade videos with all the necessary features to shine across social media platforms is within your reach.
Refine your videos regardless of budget constraints.
Secure lifetime access to Illusto today!
How this can be implemented in your business:
The Illusto platform could be used by businesses to create promotional content for products and services, informative explainer videos or engaging content for social media platforms. Its ease of use allows even those without extensive video editing experience to produce high-quality videos, significantly reducing the need for external resources or specialized staff. The vast library of stock assets provides numerous options for customization, ensuring each video aligns with brand identity and message.
5 PROS about this deal:
✅ Enables easy creation of professional-quality videos.
✅ Offers a vast library of over 122 million stock assets for customization.
✅ Streamlines the process of voiceover recording.
✅ Includes features to clean audio and remove unwanted noise.
✅ Allows direct publishing to multiple social media platforms from one place.