Revolutionize Your Customer Support with ClickConnector: An AI-Powered Platform
ClickConnector allows you to centralize all your customer communications, consolidating messages from Facebook, Instagram, WhatsApp, chat widgets, and emails into one user-friendly inbox.
This platform is packed with cutting-edge features that enable you to work together as a team while delivering world-class support.
Benefit from message scheduling and presets, follow-up and reply flagging, automatic translations, and writing assistance to streamline your customer interactions.
If you're swamped with tasks? You can easily distribute chats among team members to ensure your customers receive the support they need.
Manage multiple communication streams from a single inbox.
Enrich your customer interactions by training an AI assistant with comprehensive knowledge about your business.
This AI can learn from your website, knowledge base, and brand, enabling it to send highly relevant responses to customer inquiries instantly.
Your AI assistant can reference API docs and include images in its replies, assuring customers they're dealing with experts.
And with the easy-to-use chat builder, designing a conversation flow that suits your business and customers' needs is a breeze.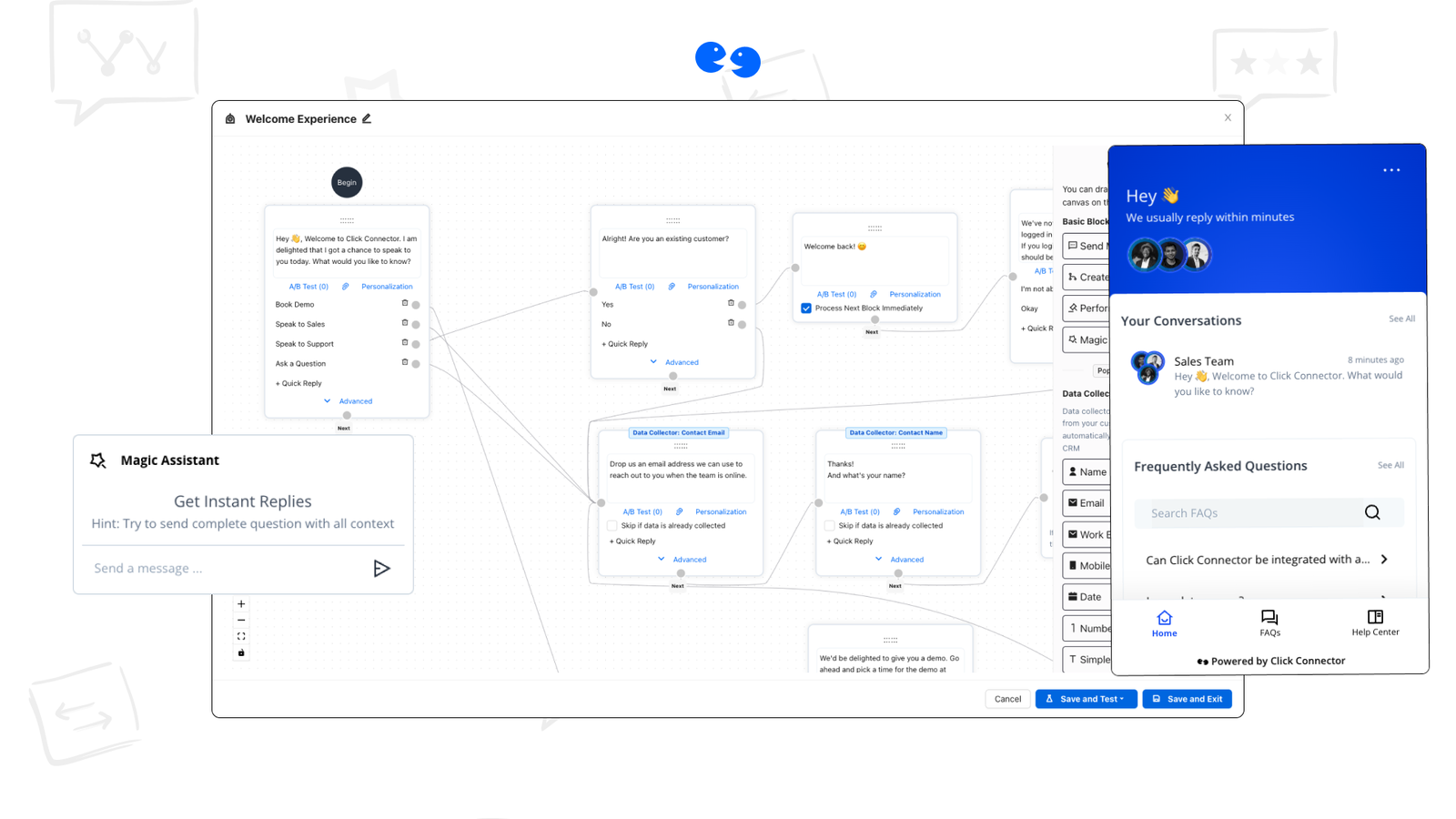 Elevate customer service with an AI-trained assistant.
With ClickConnector, you can effortlessly create self-service portals, allowing for customization of colors, text, and SEO settings in just a few clicks.
You can host help centers on your domain and even embed your self-service portal within a live chat widget.
Moreover, you can organize your support articles into collections to make them easily navigable, searchable, and accessible for customers.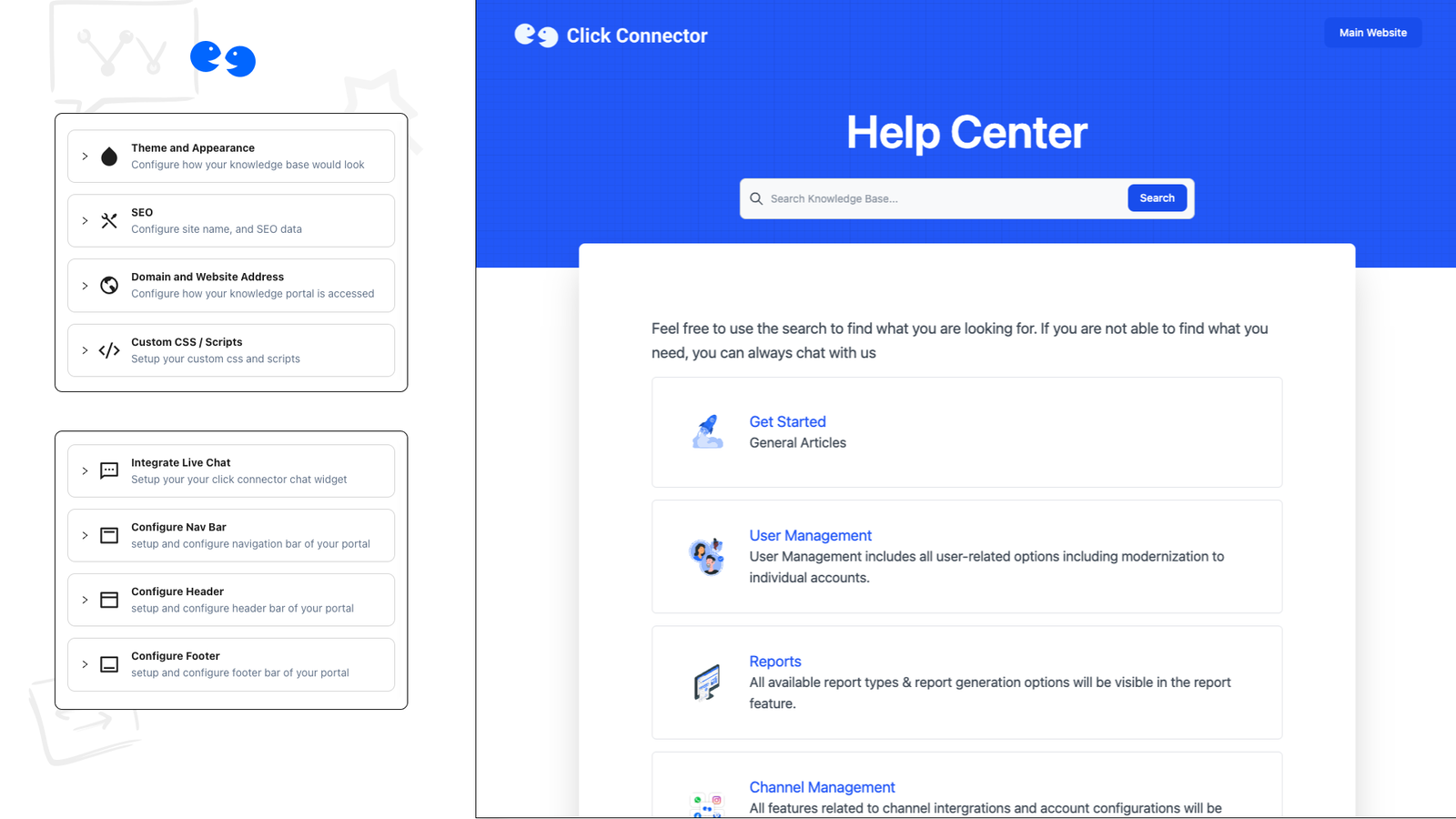 Create tailored self-service portals swiftly and effortlessly.
As an added bonus, ClickConnector provides real-time insights into website visitors, including their origin point, current webpage, device being used, and length of visit.
Send personalized messages to visitors, inviting them to engage in chats and guiding them through your sales funnel.
You'll also have the capability to automatically update customer profiles, capturing form submissions and browsing activities.
This solution integrates seamlessly with Shopify, Zapier, WordPress, and more to consolidate all your customer details in one location.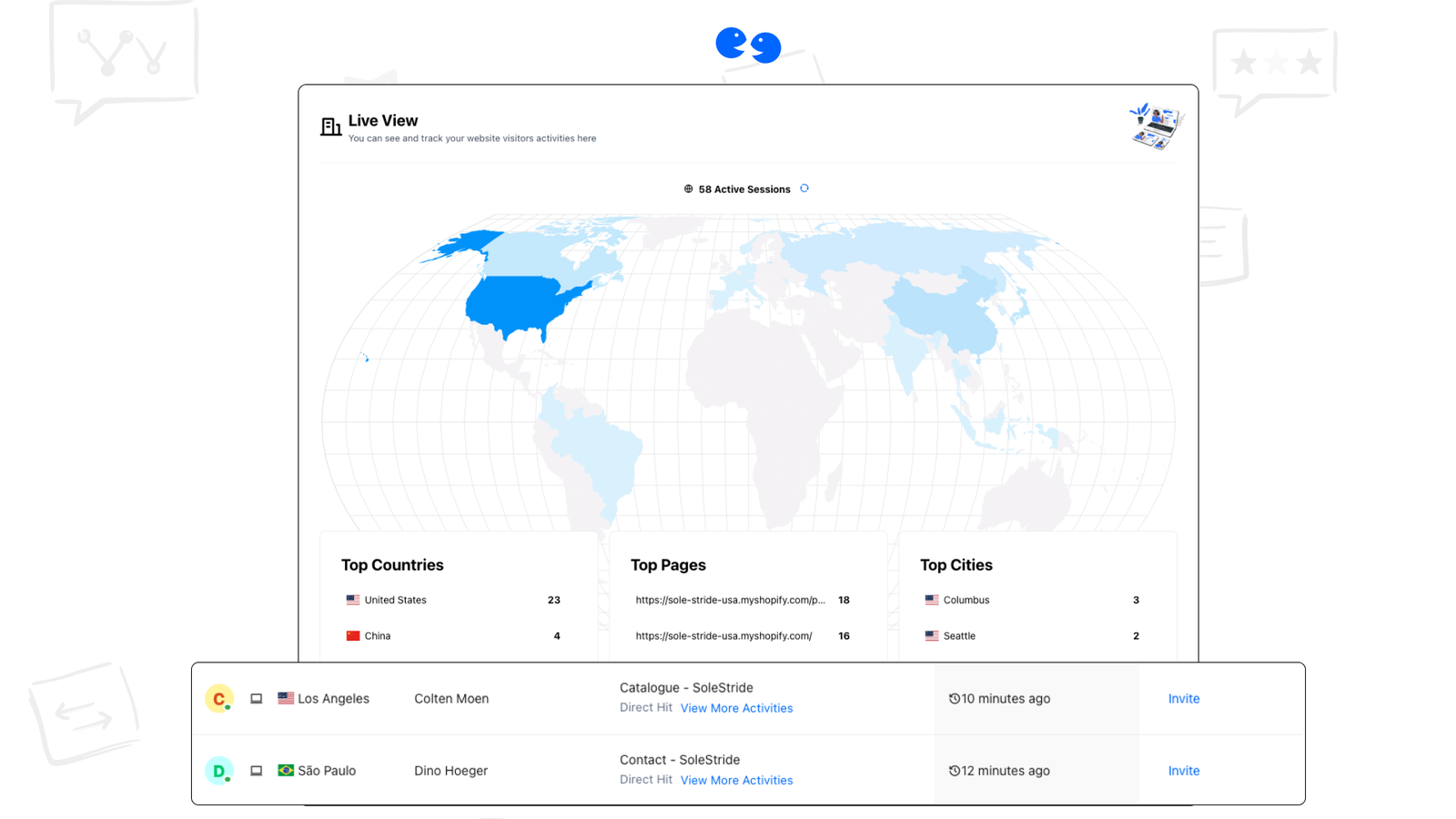 Track website visits in real-time to convert traffic into potential leads.
Utilizing smart technology like ClickConnector makes providing accurate responses to customers a breeze. The platform is well-equipped with AI tools that help you deliver top-tier customer experiences from a single platform.
Maintain your support quality at the highest level.
Secure lifetime access to ClickConnector now!